REAL ESTATE: FIRM IS ONE OF REGION'S BIGGEST LANDLORDS
BioMed's Business Model Contributes to Portfolio Growth
Monday, June 18, 2012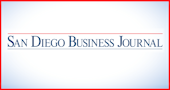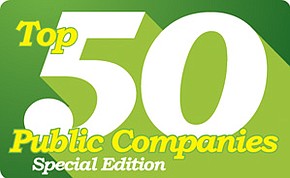 BIOMED REALTY TRUST INC.
Chairman and CEO: Alan D. Gold.
Revenue: $439.6 million in 2011; $386.4 million in 2010.
Net income: $42.1 million in 2011; $38.8 million in 2010.
No. of Local Employees: 166.
Headquarters: Rancho Bernardo.
Year founded: 2004.
Company description: Real estate investment trust focused on life sciences properties.
The quest for life-saving medical breakthroughs in the biotech and biopharmaceutical arenas and a low-interest-rate climate favoring well-capitalized real estate buyers have combined to continue growing the portfolio of San Diego-based BioMed Realty Trust Inc.
The company, with headquarters in Rancho Bernardo, ranks at No. 21 on the latest San Diego Business Journal's list of the region's largest public companies, with more than $439 million in 2011 revenue and a market capitalization of more than $2.3 billion.
The real estate investment trust is also among the nation's largest holders of life-sciences-related properties and one of the biggest landlords overall in San Diego County, with more than $550 million in local assets.
Its local portfolio continues to grow with strategic acquisitions, like its recent $47 million purchase of two Sorrento Mesa properties which it will lease to Advanced BioHealing Inc. for a new 150,000-square-foot office and manufacturing campus to be built by the biopharmaceutical firm.
On the same day it announced that deal, BioMed said it had made its first acquisition outside the United States, agreeing to purchase an 11-building life-sciences campus in Cambridge, England, for approximately $196 million, subject to closing conditions.
While the company plans to continue to invest primarily in the United States — where it is also strong in biotech hubs like Boston, San Francisco and Maryland — BioMed President Kent Griffin said the firm will continue to scout future deals where pricing could become attractive due to Europe's current economic volatility.
Focused on the U.S.
"It's created some interesting opportunities for well-capitalized investors," Griffin said.
"But we would stay focused on the U.S. first, then, maybe look next to the U.K., then possibly other places in Western Europe."
In the local market, Griffin said new construction projects like the one involving Advanced BioHealing will continue to remain relatively rare, as most tenants focus on leasing space in existing buildings amid numerous available locations.
"These are very tenant-focused types of arrangements, based on their current needs," he said of Advanced BioHealing's plans, which will eventually involve consolidating its growing office and manufacturing facilities in one centralized location. "You're not going to see a lot of spec building going on anytime soon."
Experts say BioMed and its rivals in life-sciences real estate wield significant clout in the local market.
Rapid Consolidation
In a recent first quarter report, the brokerage firm Cushman & Wakefield noted that the last 18 months have seen rapid consolidation of the market by the nation's three largest laboratory REITs — Pasadena-based Alexandria Real Estate Equities Inc., BioMed, and Long Beach-based HCP Inc.
Those firms completed a total of 1.8 million square feet of local acquisitions in that period, securing more than 10 percent of the entire lab inventory. They now collectively own more than one-third of total lab space in the San Diego region, and more than half of the overall available biotech real estate is now owned by the "Big 3."
Tough Competition
"As such, their actions and motivations are significant drivers in our market," said the report by Cushman brokers Greg Bisconti, Brent Jacobs and Ted Jacobs. "They have tremendous amounts of capital available for the right users and improvements, and traditional lab landlords will have a very hard time competing."
In a recent report by analysts John Stewart and John Hornbeak, the equity research firm Green Street Advisors Inc. noted that BioMed "operates a simple business model, leveraged to favorable life sciences fundamentals, and maintains a flexible balance sheet."