HEALTH CARE: FIRM ACTIVE GLOBALLY, TARGETS AGE-RELATED AFFLICTIONS
Alphatec Is Looking to Make It Better for Spine Patients
Monday, June 18, 2012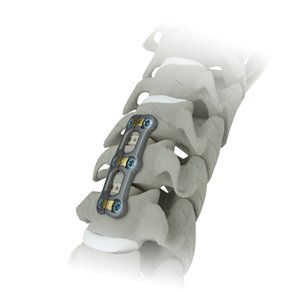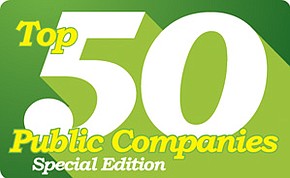 ALPHATEC HOLDINGS INC.
CEO: Les Cross.
Revenue: $197.7 million in 2011; $171.6 million in 2010.
Net loss: $22.2 million in 2011; $14.3 million in 2010.
No. of local employees: About 300.
Headquarters: Carlsbad.
Year founded: 1994.
Stock symbol and exchange: ATEC on Nasdaq.
Company description: Designs, manufactures and sells spinal surgery implants used to treat spine disorders.
Key factors for success: Innovating new products for the marketplace with input from surgeons. Increasing sales force productivity both horizontally across territories and vertically within each account. Expanding geographically, particularly in emerging markets. Focusing on lean operations and strengthening our manufacturing.
Alphatec Holdings Inc. of Carlsbad is driving forward by developing innovative products with a focus on treating aging spines and expanding its geographical reach.
Originally begun in 1994 as a contract manufacturing organization for both orthopedic and spine applications, excellent growth in the spine market focused the company's expansion in that direction. An acquisition in 2005 by private equity firm Healthpoint Capital underscored the emphasis as they renamed the operating company Alphatec Spine Inc. Still remaining the owner, and the largest shareholder with some 39 percent of the stock, Healthpoint Capital led an acquisition of Scient'x, a French orthopedic company specializing in solutions for the spine, in 2010.
Les Cross, chairman and chief executive officer of Alphatec, said the latest acquisition turned the company into a truly global operation, with a third of the business for Alphatec Spine conducted outside the United States.
Today, Alphatec Holdings ranks No. 30 on the San Diego Business Journal's Largest Public Companies list with headquarters in San Diego County. Ranked by FY 2011 revenues, Alphatec reported $197.7 million in revenues in 2011 and a net loss of $22.2 million that year.
The Competition
Alphatec has significant competitors in Medtronic, Stryker, Zimmer and the DePuy Spine division of Johnson & Johnson in such spinal product categories as the cervical spine; thoracolumbar spine, which includes the portion of the spine that runs from below the neck to the sacral spine; the interbody spacers, which includes spinal implant products that would be used to replace someone's disc; products used to perform spine surgery in a minimally invasive fashion; and treatments for the aging spine, which serve people older than 65 who have issues with Spondylolisthesis (a shifting forward of some vertebrae — typically caused by a fracture — that causes pain to the spinal cord), spinal stenosis and vertebral compression fractures.
Altogether, the spinal categories represent a $10 billion market opportunity globally, said Mark Francois, senior director of investor relations for Alphatec.
"Our products are for people undergoing back surgery — the hardware includes plates, screws, rods and interbody spacers," Francois said. "A lot of times the disc is so diseased they will have to remove the disc between the vertebrae, and will have to put something in there artificial that maintains the height of the spine, so we make all of those products as well."
With a total of 500 employees in such locations as France, the U.K., Italy, Brazil, Japan and Australia, Alphatec sells nearly 100 types of products. Cross said the company recently launched a range of products in Australia and expects another launch in Russia this quarter. And although its products have a presence in China and Brazil, Cross said they anticipate expanding in those areas as well with newer products.
Among its latest products are The Avalon and the Trestle Luxe, introduced last year. Francois said The Avalon is an occipital plate that attaches to the base of the skull and is used in conjunction with the Solanas system — a complete system of rods and screws — that provides support to the cervical spine when a person has a large reconstruction procedure on the cervical spine or neck. The Trestle Luxe is an anterior cervical plate used to fix two or more adjacent vertebrae in the cervical spine. It's part of a surgical solution for people suffering chronic neck pain or trauma to the neck and who have undergone a cervical discectomy procedure.
Cross said a big portion of their business is devoted to creating solutions for problems associated with an aging spine and addressing related issues such as chronic back pain, tumors of the spine and deformities of the spine. In fact, eight new products that will be rolled out in the second half of the year all focus on solutions for the aging spine.
"Most of our solutions for the aging spine are done in partnership with practicing surgeons and the engineers here in our company," Cross said.
Mark Landy, an analyst with Summer Street Research, said part of Alphatec's strategy is to be a broad-based spine company that can address the product requirements of spine surgeons on a global basis, but there's also a large opportunity for the company going forward to be a dominant player in the aging spine market.
"In five years we're expecting to see a company that has a good competitive offering in traditional spine surgery but that has also built out a reputation in diseases of the aging spine," Landy said.
Strategic Shift
Landy added that Alphatec is in the midst of a strategic shift thanks to Cross' new leadership. The seasoned executive, who spent roughly two decades with the orthopedics firm DJO Global, joined Alphatec's board shortly after retiring from DJO in 2011 and subsequently became chief executive. Rather than focus solely on trying to get European-approved products in the U.S. as fast as possible, the company appears to be taking an approach of refreshing existing products in a way that improves them and addresses a wider range of surgeries, Landy said.
Cross said lessons learned at DJO about teamwork, leadership and process improvement will easily apply at Alphatec.
"It's absolutely very similar," Cross said. "At DJO we went public at $17 a share and less than a year later it was $3 a share. We turned the company around and ended up selling at $50 a share in 2007.
"Alphatec's a great company. We just need to get a little organized, accelerate the growth of the company, deliver world-class service and I think the company will do incredibly well."