BioMed Realty Goes Abroad, Buys UK Office Campus
Thursday, June 14, 2012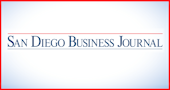 BioMed Realty Trust Inc. has agreed to pay approximately $196 million for a life-sciences office campus in Cambridge, England, marking the San Diego company's first acquisition outside the United States.
A June 12 company statement said the complex, known as Granta Park, includes 11 laboratory and office buildings with a total of 472,200 square feet of space. The deal also includes approximately 138,400 square feet of development and expansion rights.
Granta Park is fully leased to 11 tenants, including global pharmaceutical and biotechnology organizations such as Pfizer, AstraZeneca subsidiary MedImmune, and Gilead Sciences.
BioMed estimates the campus will provide annual net cash operating income of approximately 10.2 million pounds, or $15.8 million. The campus is part of a research community anchored by nearby University of Cambridge.
The Cambridge science cluster supports more than 1,000 science and technology companies and several prominent research institutions in the United Kingdom, the statement said.
"The Cambridge market enjoys all of the critical elements that mark a strong, self-sustaining life science cluster: proximity to premier academic and research institutions, a highly skilled work force, access to financial partners, and a healthy portfolio of strong commercial life science organizations," said Alan Gold, BioMed's chairman and chief executive officer.
The property seller is UK investment firm MEPC, and the purchase agreement is subject to customary closing conditions. BioMed is a real estate investment trust focused on life-sciences properties, and trades under the symbol BMR on the New York Stock Exchange.