BioMed Buys, Leases Land for Advanced BioHealing Campus
Tuesday, June 12, 2012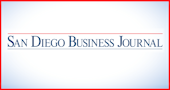 Locally based BioMed Realty Trust Inc. has acquired two Sorrento Mesa land parcels for approximately $47 million. The San Diego-based company announced June 11 that it has leased the 28 acres to Advanced BioHealing Inc., which plans to build a 150,000-square-foot office and manufacturing campus.
Advanced BioHealing, a subsidiary of UK-based Shire PLC, is focused on regenerative medicine, involved in developing, manufacturing and commercializing living cell-based therapies, a BioMed statement said.
The biopharmaceutical firm plans to begin construction of office, laboratory, warehouse and manufacturing facilities by early next year. The site can accommodate future expansion of up to a total of 800,000 square feet.
"This new campus will give us the flexibility and increased capacity we need to develop and manufacture new regenerative medicine therapies and build our foundation for continued growth in this exciting field," said Kevin Rakin, Shire's president of regenerative medicine.
BioMed Chairman and CEO Alan Gold said the company's ground lease arrangement with Advanced BioHealing culminated "extensive, collaborative efforts" to accommodate the biotech firm's development and manufacturing needs with a multi-phase campus.
"This site is very well-located between Alere Inc. and the Scripps Proton Therapy Center in the Sorrento Mesa life science submarket of San Diego, and should serve as an excellent home for Advanced BioHealing and Shire for many years to come," Gold said.
Connecticut-based Advanced BioHealing, which has manufacturing and lab space in the Torrey Pines submarket, was acquired last year by Shire.
BioMed Realty Trust is based in Rancho Bernardo and has a national portfolio of properties geared to the life sciences industry. The real estate investment trust trades under the symbol BMR on the New York Stock Exchange.