MEDICINE: REFORMS MAY CREATE BIGGER NEED FOR AT-HOME SERVICES
It's All in the Delivery for This Health Care Company
Monday, June 11, 2012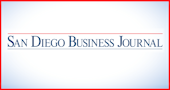 CAREMINDERS HOME CARE – SAN DIEGO MARKET
Owner: Jeffrey Willmann.
Revenue: Operations launched in April 2012.
No. of employees: Five full-time staff and six per diem caregivers and nurses.
Investors: Golden Healthcare LLC.
Year founded: Golden Healthcare LLC was founded in 2011.
Company description: CareMinders Home Care delivers a comprehensive collection of services to clients ranging from skilled medical to non-medical care, regardless of patient's age or condition.
Key factors for success: Top level administrative and caregiving talent, strong referral partners, quality service, connecting CareMinders Home Care to Golden Healthcare's spectrum of integrated mobile health services.
Health care reforms could be just the ticket to helping Jeffrey Willmann get his CareMinders Home Care franchise off the ground in San Diego and achieve his goal of opening four offices in the county over the next several years.
Since opening his first local franchise in Cardiff-by-the-Sea on May 1, Willmann has only acquired a few patients. He employs five full-time staff and six per diem caregivers and nurses, and he is dreaming big. By the end of the year, he foresees having closer to 100 staff including 50 to 60 caregivers and 20 to 25 nurses in addition to therapists and administrative staff. By the end of year three, he envisions growing to 250 employees. He expects to get there incrementally, beginning with a second office opening in the county by January 2013.
On top of that Willmann is partnering with Temecula-based Golden Healthcare that has plans to open as many as 60 CareMinders offices throughout San Diego, Los Angeles, Riverside, Orange, Imperial and San Bernardino counties during the next four to six years.
Dan Brunell, president of Golden Healthcare, said the timing is ripe for a collaborative effort of seven partners to bring efficiencies for improving the quality of health care. Along with CareMinders, Golden Healthcare is starting up Golden TeleHealth, a telemedicine business that allows doctors to attend to patients remotely using high-resolution videoconferencing equipment and nursing assistance, as well as Golden Mobile Dialysis, which depends on a mobile dialysis unit getting FDA approval.
$20B State Market
The combined home health care market for skilled and nonskilled services is estimated at $20 billion in California and $200 billion nationwide, Brunell said.
Willmann says launching four San Diego offices calls for an investment of $750,000 to $1 million.
Willmann believes in the franchise and its ability to provide a wide range of home care and home health care services. CareMinders staff run the gamut of support caregivers who provide companionship and assist clients with daily activities such as bathing and dressing, to nurses who can administer medicine and dress wounds, to physical therapists and respiratory therapists. Services are provided on an hourly basis and include live-ins who reside with clients.
The local CareMinders also has the backing of an Atlanta-based franchise of the company with 40 established offices that are accredited by The Joint Commission, considered to be the nation's largest and most respected standards-setting and accrediting body in health care. Willmann said the Cardiff office is in the process of gaining accreditation and anticipates notification on that July 12.
"That means we adhere to a higher standard of quality of care," said Willmann, who said that a critical part of being compliant is establishing a quality improvement committee. "They want to see we self-regulate or self-monitor and improve ourselves when the opportunity arises."
What could really pump up the business locally are national trends to keep elderly and ailing people at home. Among them are President Barack Obama's attempts to reduce hospital readmission rates among Medicare patients through provisions in the Patient Protection and Affordable Care Act.
According to a September 2010 Congressional Research Service report on Medicare hospital readmissions, mandatory spending on Medicare has been projected to increase by about 79 percent between 2010 and 2020 from $518.5 billion to $929.1 billion.
And in 2008, Medicare payments for hospital inpatient care totaled $129.1 billion, representing 29 percent of total Medicare payments in that year, or $444.9 billion. The report further states that hospital readmissions are a costly component of Medicare-covered hospital services, with the Medicare Payment Advisory Commission reporting that readmissions within 30 days accounted for $15 billion of Medicare spending.
Willmann said a movement is under way by the Centers for Medicare and Medicaid Services to penalize hospitals for readmitting patients within 30 days of discharge. By the end of this year, Willmann said he expects hospitals will be responsible for paying for the second hospitalization and for paying ancillary costs such as ambulance transportation as well as paying a penalty.
Home care and telemedicine, which makes use of technology to enable continuous, remote care delivery or monitoring between a health care provider and a patient at home, are being carefully looked at as a means of improving the patient experience and potentially reduce hospital readmissions.
Out of the Hospital
"Industry reform going on right now is focused on keeping people out of the hospital or keeping them from going back to the hospital," Willmann said. "A huge part of that is bringing care to their front door."
Brunell said if patients don't get the appropriate care after they're discharged they have a high propensity to land back in the hospital. He adds that the best hedge for a hospital to reduce its readmission rates is to have a home health agency make the transition out of the hospital smooth and ensure the patient receives the appropriate care.
"People do better in their own homes if they have the assistance necessary to live successfully in their homes," Brunell said. "The institutional setting simply doesn't work for everyone … remaining in your own home is a key objective for people as they age."
The trends, along with colleagues' desire to start their own business, aligned neatly with Willmann's extensive health care experience just as he decided to connect with the CareMinders franchise. Previously, Willmann has held executive positions with Apreva Hospice in Mission Valley, where he specialized in business development and strategic partnerships, and he served as the chief financial officer of Sharp Health Plan a decade ago. In between he says that he served the local LightBridge Hospice for 10 years. Just eight months ago he ventured into starting up Healthcare in Motion-MD4Me, a mobile medical group that provides mobile diagnostic services such as X-rays.
Brunell's background includes serving as a regional vice president for staffing firm Olsten Corp., now a part of Adecco, and owning and operating a franchise brokerage. The combined Golden Healthcare partners have experience in the clinical and administrative aspects of health care as well as expertise in commercial real estate, finance and marketing, he said.
"We're in the process of aligning ourselves with as many hospitals as we can," Brunell said. "We really believe we can help them manage their readmission rates and make sure their patients are well cared for when they leave."