MEDICINE: GENELUX'S TREATMENT SOON TO BE TESTED FOR EFFECTIVENESS
Cancer Therapy Aims To Hit Its Intended Target Only
Monday, June 11, 2012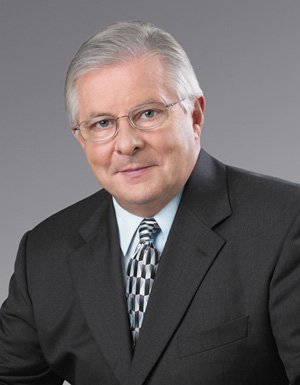 GENELUX CORP.
CEO: Aladar Szalay.
Revenue: Not disclosed.
No. of local employees: 23.
Investors: Private.
Headquarters: San Diego, with an additional office in Tuebingen, Germany.
Year founded: 2001.
Company description: A privately held, clinical-stage biopharmaceutical company focused on developing oncolytic (cancer-killing) virus-based therapies for human and veterinary applications.
Key factors for success: Company is built on a solid foundation of scientific discovery, and holds a strong intellectual property position in the area of oncolytic virology.
An experimental virus-based cancer therapy developed by San Diego-based Genelux Corp. is in the early stages of being tested locally at the Carlsbad Research Center and UC San Diego.
The local testing is part of a series of ongoing clinical trials for Genelux's leading investigational product candidate, GL-ONC1, a genetically stable oncolytic virus designed to locate and enter cancer cells before multiplying and destroying those cells, all without harming healthy tissues or organs.
Aladar Szalay, president and CEO of Genelux, said the treatment is based on the ability of the oncolytic virus to kill cancerous cells in tumors more quickly than they can replicate. The researchers are uncertain as to why the cancerous cells are so receptive to the virus.
'Good Sensors'
"We're still very deeply interested in working to understand why the virus can multiply in cancerous cells but not healthy cells," Szalay said. "We don't know why cancer cells support replication but healthy cells do not. It is not necessary to make the virus not be able to replicate in healthy cells. The virus somehow has sensors by itself without any engineering."
GL-ONC1 is based on a reengineered vaccinia virus, which has been used safely as the vaccine against smallpox, according to Genelux, a privately held, clinical-stage biopharmaceutical company. Szalay says that the compound has been used to detect, highlight and treat 40 types of tumors in mice which also occur in humans.
Szalay says GL-ONC1 was further shown to be safe in a clinical trial completed last October at the Royal Marsden Hospital and Institute of Cancer Research in the United Kingdom where the virus-based therapy was intravenously injected multiple times in 27 patients with 10 different types of advanced solid tumors. Nine of those patients were converted to stable diseases with no major side effects, he said. While a clinical trial is still under way in Germany to use GL-ONC1 to treat cancer in the abdomen and another trial is expected to get under way at Memorial Sloan-Kettering Cancer Center by the end of the summer to treat lung, breast and other cancers, trials closer to home are just being initiated.
Loren Mell, principal investigator of the GL-ONC1 trial at UCSD and an associate professor at the university, said after a year-and-a-half long regulatory review process, a campus Institutional Review Board approved a Phase I trial six weeks ago and the first patient will begin treatment this week. The focus will be on treating head and neck cancers using chemo and radiation therapy in combination with GL-ONC1. Mell said they're accepting patients with advanced adverse genetic profiles, meaning their expected outcomes with standard therapy are not so positive.
Mell said the study is designed to evaluate the safety and toxicity of GL-ONC1. If patients get extremely ill or there are other signs of toxicity then the trial would close soon, but if there's no excess toxicity then 15 to 24 more patients could be enrolled in the same study.
Phase II Study Expected
"The study is not designed to see if this is more effective than standard care, that comes later," Mell said. "If the outcomes are in line with what we expected then a Phase II study will be designed to get preliminary estimates of its effectiveness."
Based on previous studies on patients with metastatic disease and pre-clinical models in animals, Mell said they don't perceive the risks associated with the study to be too high or unwarranted. Since GL-ONC1 is a derivative of a smallpox vaccine he said it's not naturally a human pathogen but there is the possibility of patients developing a rash, fever or other side effects.
"We go through a lot of extensive evaluation before we get to this stage," he said.
Gregory Ogilvie, program director of veterinary oncology at the Carlsbad Research Center, just began studying GL-ONC1 in dogs in concert with the UCSD Moores Cancer Center. In the planning stage for nearly a year, the study focuses on 25 dogs with various types of cancer.
Ogilvie said they hope to determine what types of cancers can be most effectively treated with GL-ONC1 and whether this particular type of therapy is safe.