STRUCTURES: OTAY MESA DRAWS INDUSTRIAL BUSINESS; NORTH COUNTY OFFERS DEALS
Outlying Areas Have Built It; Now, Will the Tenants Come?
Monday, July 30, 2012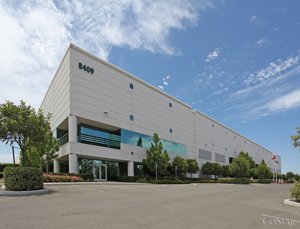 San Diego County's industrial property story has long been a tale of haves and have-nots. Central San Diego submarkets — places like Kearny Mesa, Miramar and Sorrento Mesa — generally win the popularity contest among companies looking to establish or expand their local footprint.
By contrast, outlying submarkets to the north and south continue to struggle with vacancy rates well above the recent county total of 10.5 percent, with some veering closer to 20 percent during the depths of the recession.
The lagging submarkets have included Carlsbad and Oceanside to the north, and Otay Mesa to the south, all of which continue to struggle with relatively high vacancy rates despite a general recovery in the overall economy.
According to the brokerage firm Colliers International, Carlsbad's industrial vacancy rate stood at 13.9 percent at the midpoint of 2012; Oceanside's was 14.1 percent; and Otay Mesa's was 18.8 percent, after reaching 22.5 percent earlier this year.
However, experts say there are signs of hope for those regions looking to fill the empty slots, thanks in part to recent upticks in demand among certain industries for distribution, research and development facilities.
For one thing, only so many firms can fit into places like Kearny Mesa, which posted a vacancy rate of just 5.5 percent at the mid-point of 2012.
"There just are not a lot of big blocks of space left in central San Diego," said Bryce Aberg, a senior vice president with brokerage firm Cassidy Turley San Diego. "There's only so much land, and right now you can't just build some more."
A Good Sign
Local brokers note that Otay Mesa, for instance, is in the midst of the region's biggest comeback so far this year. In the second quarter, it accounted for 38 percent of all of San Diego County's positive industrial space absorption, via several big lease signings.
Those included Imperial Toy LLC's leasing of 257,972 square feet for distribution; beauty products maker Pacific World Corp.'s leasing of 124,068 square feet for distribution; and Jensen Meat Co.'s leasing of 81,000 square feet for processing and distribution.
Also in Otay, notes Cassidy Turley, Illinois Tool Works Inc. leased a 78,296-square-foot distribution space, and MC Express Trucking LLC leased a 54,450-square-foot storage facility.
Much of the current industrial demand is in distribution, and Aberg said some of this growth stems from Otay having more large spaces available at the moment than most other local submarkets.
Prev Next