AmericanWest Closes Deal for SBB at $14.50 per Share
Monday, July 16, 2012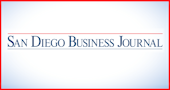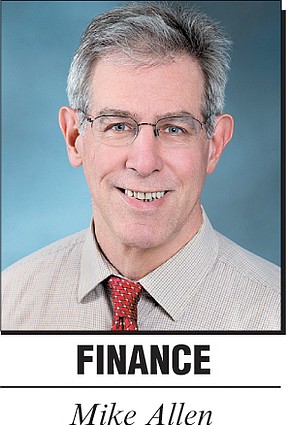 Shareholders of Security Business Bancorp, the parent firm to Security Business Bank of San Diego, got $14.50 per share, a slight increase above the $14.32 price that Spokane, Wash.- based AmericanWest Bank estimated when its acquisition was announced in March.
The transaction that closed recently paid in aggregate nearly $26 million for the $225 million asset bank that was founded in 2003 and has four offices.
AmericanWest spokeswoman Kelly McPhee said the increased cost was based on the value of SBB in June, and involves a formula that includes the bank's loans and deposits.
Following the transaction's closing, the bank had discussions with every employee about their future with the bank, and retained the majority of the workforce.
She said while some positions may be cut because they already exist, no final decisions have been made.
At the time the deal closed SBB had 39 employees.
Former CEO Paul Rodeno is among those leaving the bank. He said last month that he's taking some time off to relax and travel.
Rodeno spearheaded the bank's formation in 2003, and has been its only president and CEO. McPhee said the bank is looking both internally and externally to find a replacement for Rodeno, who was regional manager.
AmericanWest, which now has eight offices in the county and 74 branches in total in four states, hasn't made a decision yet, but will close one of its two Escondido branches it now has. McPhee said the bank is weighing several variables to determine what it does. AmericanWest acquired four offices, including one in Escondido last year through its purchase of Sunrise Bank.
The bank said it plans to convert customers over to its data processing system sometime in the fourth quarter.
• • •
Another acquisition pending: Meanwhile, another local bank is nearing the time when it's consolidated into a larger organization.
Escondido-based California Community Bank is waiting for final regulatory approvals on its sale to Regents Bank, now a subsidiary of Grandpoint Capital Inc., based in Los Angeles.
Cal Community CEO Larry Hartwig said he expects the transaction to close on or about Sept. 1, and certainly by the end of the third quarter.
It would probably have been completed by now but Grandpoint is buying another bank in Arizona, and nearly doubled in size to $1.5 billion this year, so regulators wanted to conduct an exam before signing off, holding up the acquisition by several weeks, Hartwig said.
Grandpoint agreed to pay $13.58 per share for CCB or about $30 million when the sale was first announced in January. CCB's shareholders approved the deal by 77 percent majority in an April vote.
In addition to the base price, CCB shareholders will also get a little extra — part of the bank's earnings from October to the month before the transaction closes.
That sum will likely sweeten the price to $14 to $14.50 per share, Hartwig says.
Neither Hartwig nor his chief financial officer, Bob Lampert is being retained by Regents but everyone else gets to stay.
Cal Community, with about $247 million in assets, has four branches, in San Diego, Escondido, Encinitas and Vista. There's no overlap with the four local branches Regents has.
When it's merged, Regents will have about $600 million in assets.
Once the transaction is completed, Hartwig becomes a member of Regents Bank's board of directors, one of 11.
He said he thought of staying on, but decided against it.
"I had a lot of fun in the business and I like the business a lot but I'm also 71, and at some point, it's time to kick back," he said.
• • •
Opus buys market share: Irvine based Opus Bank is increasing its presence in San Diego County with the purchase of three branches it's acquiring as part of a 10-branch deal from PacWest Bancorp, parent of Pacific Western Bank, based in Los Angeles.
The local branches are located in Carlsbad, El Cajon and La Mesa and increases the total for Opus here to five. It opened two offices in La Jolla and Del Mar earlier this year.
The banks said Opus is paying a 2.5 percent premium on the total of $145 million in deposits at the 10 branches, including those in Los Angeles, Riverside and San Bernardino counties. That comes to about $3.62 million.
PacWest CEO Matt Wagner said the sale is part of the bank's effort to improve efficiency and profitability.
Although the sale won't result in any material gain, annual future cost savings from the transaction were estimated at $2 million after taxes, Wagner said.
Following the transaction, Pacific Western, which has about $5.4 billion in assets, will have 66 branches in the state, including 16 in San Diego County.
Opus, which was formed in 2010 and has about $2.4 billion in assets, has 47 total branches, including 24 in California and 23 in the Seattle/ Puget Sound region of Washington.
Send any news about locally based financial institutions to Mike Allen via email at mallen@sdbj.com. He can be reached at 858-277-6359.