Multifamily Market Strong; Local Office Sector Sees Some Gains
Monday, July 9, 2012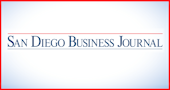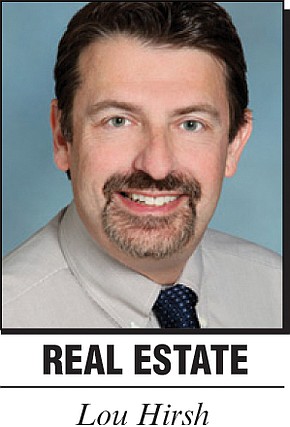 San Diego's office property market is showing moderate signs of improvement so far in 2012, signaled by a small decline in overall vacancy, positive net absorption and stabilized rents.
According to the latest nationwide real estate investor survey, done quarterly by the consulting firm PwC, aka PricewaterhouseCoopers, that assessment reflects generally bullish national sentiment among property investors. The company surveys investment professionals about prospects for 31 U.S. metro markets, across all the major property sectors.
"While certain aspects of the U.S. economic recovery are spurring demand for the movement of goods, benefiting the industrial sector and certain retail areas, other pieces are curbing the leasing demand for office space as companies continue to do more with less space," researchers concluded in their report.
U.S. leasing activity is likely to remain subdued for the foreseeable future in the office, industrial and retail categories, as businesses remain concerned about the frailty of the U.S. economy. The one sector enjoying a continued strong recovery is multifamily, primarily apartments.
In the San Diego market, according to the PwC survey, office property investors "continue to employ conservative rent growth estimates in their cash flow projections."
"Despite short-term struggles, an optimistic outlook for San Diego, based on growth in the technology, health care, biotech, and life science and education industries, continues to attract investors," the report said.
According to the research firm Real Capital Analytics, office building transactions totaled $213.9 million in the San Diego County market during this year's first quarter, more than double the level of a year ago.
• • •
Local Firm Bullish on Detroit Market: It's very selective about locations, but San Diego's Coseo Properties Inc. tends to look past the much publicized and dire situation facing urban Detroit's residential real estate market.
The firm, which has been investing nationally since 1983, recently closed on a $5.9 million purchase of a 267-unit apartment building in Ypsilanti, Mich., marking its fifth multifamily acquisition in the Detroit metropolitan area in the past six months. In the past three years, the company has made approximately $50 million in residential property acquisitions in that region, including rental homes and apartments, with more buys expected over the next two years.
Company founder and President Christopher J. Coseo, who was also among the founders of San Diego Trust Bank, said by phone that the company primarily targets Detroit suburbs, which have employment trends better than the state and much of the nation, thanks largely to a rebounding auto industry.
In markets like Ann Arbor, Southfield and St. Clair Shores, the company is finding a shortage of affordable apartments, amid rising rents. The company is able to acquire properties, sometimes under favorable bulk arrangements from agencies such as Fannie Mae, at prices far below replacement cost.
"We almost actually like it when certain people hear bad things about Michigan, because it's keeping the other investors out," Coseo quipped.
Coseo's knowledge of that market also stems from his family's four-generations-long ties to the Detroit area. His father, for instance, owned Ford dealerships in the region for 25 years before the family moved to California, and Coseo still visits friends and relatives in Michigan frequently.
• • •
Follow-up on Big Acquisition: Locally based BCL Inc., which last year purchased 450 B Tower in downtown San Diego for $60.1 million, is now aiming to bolster its investment, with plans to undertake approximately $1.5 million in renovations to make the 30-year-old high-rise more competitive.
The 280,000-square-foot property on B Street, built in 1981 and last renovated in 2009, is also known locally as Bank of America Tower. According to brokerage firm Jones Lang LaSalle, which is representing BCL in leasing efforts, the high-rise is currently 85 percent leased.
JLL representatives said in a statement that upcoming renovations will include extending the building's already upgraded lobby finishes to upper floor corridors, and creating a new, state-of-the-art conference facility. There will also be updating of tenant spaces, and moves to elevate building operations to a Class A service level.
Some office spaces will aim to attract the "creative/tech sector," by integrating open ceilings, hard ducting and open collaborations.
JLL Senior Research Analyst Eli Gilbert said sustained consolidation in downtown San Diego's legal industry has negatively affected occupancy levels over the last few years. However, recent tenant activity points to "a resurgent interest" in the central business district, he said, and some of the firms making moves are in the creative and design sectors that downtown landlords are now seeking out.
For instance, JCJ Architects recently leased more than 6,000 square feet at Irvine Co.'s Symphony Towers at 750 B Street; and Hurkes Harris Design leased nearly 5,000 square feet at 1620 Fifth St.
Send commercial real estate and development news of general local interest to Lou Hirsh via email at lhirsh@sdbj.com. He can be reached at 858-277-8904.