TECHNOLOGY: BIG RIG ULTRACAPACITOR HITS THE ROAD
Firm Creates New Business Driver
Monday, January 30, 2012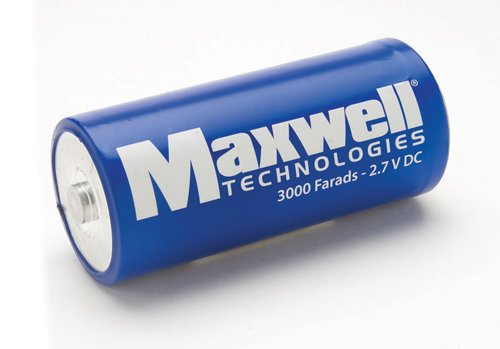 MAXWELL TECHNOLOGIES INC.
CEO: David Schramm.
Revenues: $121.9 million in 2010; $101.3 million in 2009. Net loss: $6.1million in 2010; $22.9 million in 2009.
No. of local employees: 180.
Headquarters: Kearny Mesa.
Year founded: 1965.
Stock symbol and exchange: MXWL on Nasdaq.
Company description: Designer and maker of energy storage and power delivery products.
Key factors for success: Maxwell continues to seek out new vertical markets for its fast-growing ultracapacitor business.
The energy-storage business at Maxwell Technologies Inc...