RETAIL: PLANS CALL FOR 3-STORY TARGET AND POSSIBLY RESTAURANTS
Westfield Springs for $56M Mall Makeover
Monday, January 23, 2012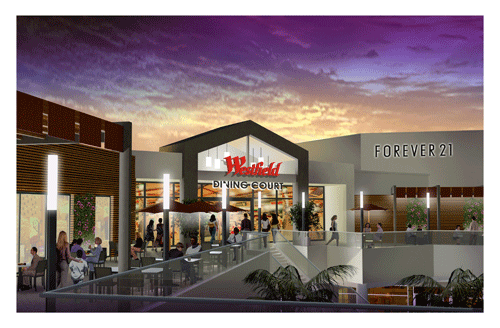 WESTFIELD GROUP
Chief executives: Peter Lowy, Steven Lowy (managing directors).
Revenue: $4.1 billion in 2009; $3.6 billion in 2010.
Net income: $458 million loss in 2009; $2.3 billion net income in 2010.
No. of local employees: 113.
Headquarters: Sydney, Australia.
Year founded: 1960.
Company description: Operates portfolio of 124 shopping centers in five countries valued at more than $59 billion, including seven San Diego County malls.
Key factors for success: Company emphasizes large regional centers that are among the dominant properties in their respective markets.
Westfield Group, which owns seven large malls throughout San Diego County, will soon embark on a $56 million makeover of Westfield North County, now that it has gotten approval from the Escondido City Council...