SPORTS: FARMERS INSURANCE OPEN GREAT PLACE TO BE SEEN
Tournament Suits Its Vendors to a T
Monday, January 23, 2012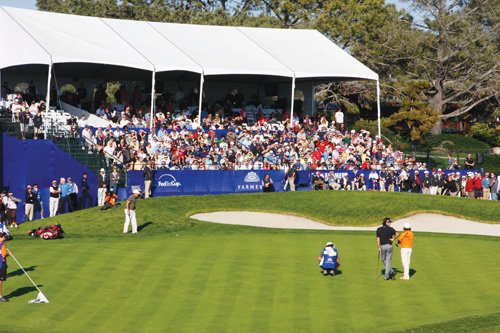 2012 FARMERS INSURANCE OPEN
Event organizer: The Century Club of
San Diego.
Dates and place: Jan. 23-Jan. 29 at Torrey Pines Golf Course.
Expected attendance: 140,000.
Lead sponsor: Farmers Insurance.
Event description: PGA Tour event featuring 156 professional players competing for a record purse of $6 million.
Local businesses such as Neovision Rental and CJ Norby Signs say they'll benefit in a big way from providing vendor services at the 2012 Farmers Insurance Open set for Jan...