BANKING: STEVE STUCKEY REPLACES ROBERT HORSMAN; USB INVESTS IN TECHNOLOGY
Local U.S. Bancorp Boss: Adding Customers Should Be Slam-Dunk
Monday, January 23, 2012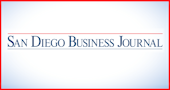 U.S. BANCORP
CEO: Richard K. Davis.
Assets: $340 billion.
Net income: $4.87 billion in 2011; $3.3 billion in 2010.
No. of local branches: 81.
No. of local employees: About 900.
Headquarters: Minneapolis.
Year founded: 1863.
Company description: Commercial bank.
Key factors for success: Well-capitalized with diverse business mix; highly engaged employees; recent significant investments in its technology platform.
U...