REAL ESTATE: DIVERSIFIED COMPANY SPREADS RISK
McMillin Cos. Poised To Launch $4B Project
Monday, January 16, 2012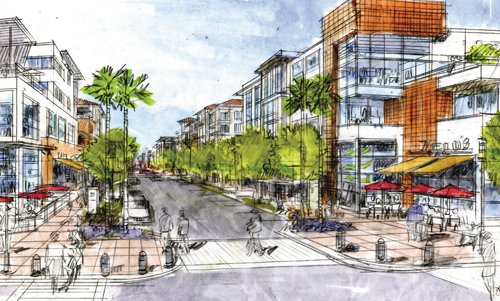 CORKY MCMILLIN COS.
Chairman: Scott McMillin.
CEO: Mark McMillin.
Revenue: Not disclosed.
No. of local employees: 300.
Headquarters: Point Loma.
Year founded: 1960.
Company description: Residential, commercial and mixed-use developer.
Key factors for success: Family-owned company emphasizes longtime community involvement, geographically diverse portfolio spanning several property sectors.
The Corky McMillin Cos...