RF Industries Reports Unaudited Results
Friday, January 13, 2012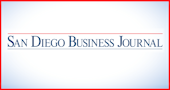 RF Industries Ltd., a maker and distributor of radio frequency connectors and cable assemblies, reported Jan. 9 a fourth-quarter unaudited net loss of $50,000 on revenue of about $5.95 million for the quarter ended Oct. 31.
For the full fiscal year, RFI said unaudited revenue should be $19.4 million, up 19 percent from the prior fiscal year revenue. Net income was $773,000, compared with net income of $1.2 million in the prior fiscal year.
The company said costs of $798,000 associated with the acquisition of Cables Unlimited and the resolution of certain shareholder issues significantly increased its general administrative costs, resulting in reduced profit.
Based on preliminary orders, RFI forecast annual 2012 sales of $24 million to $26 million, and earnings per diluted share of 27 cents to 30 cents.
— Mike Allen