EXECUTIVE PROFILE
Lauree Sahba
Monday, January 2, 2012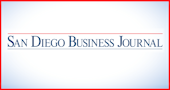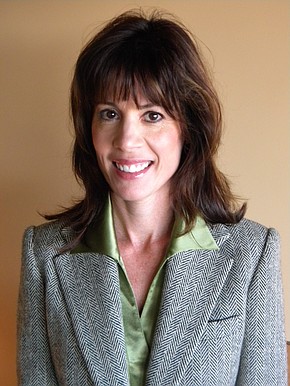 Resume
Name: Lauree Sahba.
Company: San Diego Regional Economic Development Corp.
Title: COO.
Number of Employees: 13.
Year Founded: 1964.
What the organization does : EDC promotes San Diego to attract technology-driven companies from around the world and assists those here with expansion plans.
Education: Bachelor's degree in journalism, San Diego State
University, 1987.
Birthplace: Los Angeles.
Age: 46.
Current residence: Point Loma.
Family: Husband, Monte Sahba.
The San Diego Regional Economic Development Corp. went through some significant changes in 2011, said COO Lauree Sahba. Sahba, who has been with the organization since 1999, has been a part of setting a new course for the organization's economic development program. EDC refocused its resources to promote the region for investment and provide economic development services to expanding companies. "We owe a great deal to our former Chairman Bill Geppert, who stepped in as interim CEO — after Julie Meier Wright retired in June — to maintain a strong finish for 2011," Sahba said.
EDC hired seven new staff members last year. The team is fast-becoming essential points of contact for site consultants and corporate real estate professionals seeking statistical data, industry information and community linkages to facilitate corporate expansions in the region.
"EDC's role is to make the case for growing a company in our region." Sahba said.
PROFESSIONAL PHILOSOPHY
Essential professional philosophy: We make friends, or foes, in our professional sandbox, so step up and follow through on everything you commit to doing.
Best way to keep a competitive edge: Remember it's only practice if you're not keeping score.
Yardsticks of success: My nephew Miles picked me for a first-grade "My Special Person" essay. The nice things he wrote about our relationship tell me that my life has balance and meaning.
Goals yet to be achieved: Returning the region to full employment by 2020; the EDC grows its budget to $4 million for economic development initiatives including aggressive regional promotions by 2013; an NCAA Championship for the Aztecs in 2012.
JUDGMENT CALLS
Best professional decision: To pursue a career in association management. These organizations draw the best of the business community. I've worked with executives from the region's most successful companies and regional stewards — at the Building Industry Association, Otay Mesa Chamber of Commerce and the EDC.
Worst professional decision: I once took a position only because it paid a lot more than the one I had. I hated that job.
Toughest professional decision: Knowing when to move on from something great to something you might enjoy even more.
Word that describes you: Competitive.
TRUE CONFESSIONS
What you like best about your job: Getting paid to promote and support
San Diego!
What you like least about your job: Hearing about companies leaving
California.
Pet peeves: San Diegans who dis
San Diego.
Most important lesson learned: Business organizations belong to the members. Recognize your board members and volunteers; give them the podium, the credit and the applause. They are the best advocates and spokespeople.
Person most interested in meeting: Warren Buffett and J.K. Rowling.
Three greatest passions: First, second and third, providing every foster child in our region with a Court Appointed Special Advocate (www.voices4children.org.).
First choice for a new career: Landscape architect.
PREDILECTIONS
Favorite quote: Never doubt that a small group of thoughtful committed citizens can change the world; indeed, it's the only thing that ever has. — Margaret Mead.
Favorite restaurant: The Farm House Café in University Heights.
Favorite place for business meetings: University Club.
Favorite vacation spot: We've visited 40 plus countries and there's still more to experience.
Favorite way to spend time: With Monte and good friends over great food and wine.
— Steve Adamek