Team of Local Law Students Beats Rivals at Baseball Arbitration
Monday, February 27, 2012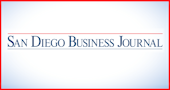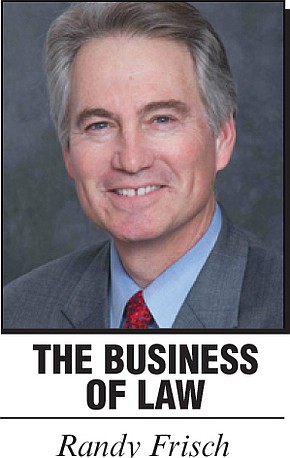 The Thomas Jefferson School of Law's student team took second at the Fifth Annual Tulane National Baseball Arbitration Competition in New Orleans recently, beating 39 other teams from prominent law schools across the nation, including Harvard, University of Arizona, NYU, Notre Dame, Michigan, Marquette, Columbia, Chicago-Kent, Arizona State, St. John's, Villanova, University of Pennsylvania, Southern Methodist University and the University of San Diego. TJSL Baseball Arbitration Team members included Justin Heim, Dan Nguyen and Sam Ehrlich.
Speaking of law schools, Jeff Lewin, shareholder of law firm Sullivan Hill Lewin Rez & Engel, has been named chair of the President/Dean Search Committee for California Western School of Law. The committee, which includes 12 members, was recently appointed by the chair of the board of trustees to find a replacement for Dean Steven R. Smith, who will be stepping down from the post in August after 16 years as dean. 
Luce, Forward, Hamilton & Scripps LLP has hired Christina Morgan, who will join the firm's prominent common interest development group. Morgan's capabilities make Luce Forward one of the few law firms in California to offer in-house Department of Real Estate consultation. Morgan's hire comes just weeks prior to Luce Forward's anticipated merger with McKenna Long & Aldridge LLP on March 1. The combination of firms will result in one of the largest real estate practice groups in California.
Seltzer Caplan McMahon Vitek has named James Siegel, Christine LaPinta and Todd Hyatt as shareholders of the law firm. Siegel joined the firm in January 2011 and was previously of counsel. LaPinta and Hyatt were previously associates.
Siegel, who joined the firm in January 2011, is certified by the State Bar of California as a Specialist in Probate Law. He focuses on estate planning, trust administration, probate administration, guardianship and conservatorship administration. He was previously a partner in the law firm of Branton & Wilson in San Diego.
LaPinta, who was previously an associate, represents clients in the areas of complex business litigation, construction defect, real property, consumer protection and bankruptcy. She served in the U.S. Air Force. Hyatt, who was also previously an associate, represents litigation clients in state and federal trial courts principally in the areas of title insurance, real property, ERISA and general civil litigation.
Ahern Insurance Brokerage, one of the largest independently owned brokerages specializing in the insurance needs of law firms, has hired Rian Jorgensen as senior vice president and counsel.
A little bit of catchup: Procopio, Cory, Hargreaves & Savitch LLP announced somewhat recently the addition of two attorneys to the firm's intellectual property team — Scott H. Davison, as an associate, and Aubrey A. Haddach, as senior counsel. Davison focuses his practice on intellectual property and patent prosecution, with experience in medical devices, bioinformatics, optics, imaging, signal processing, telecommunications, networking, semiconductors, software, gas and electric engines, materials science, consumer electronics and business methods. Prior to joining Procopio, Davison was an associate in the San Diego office of Sughrue Mion PLLC.
Haddach practices in the area of intellectual property law, including patent preparation and prosecution, litigation, opinions, interferences, and general counseling related to patents, trademarks, trade secrets, and copyrights. Prior to joining the firm, she worked as an associate in the San Diego office of Wilson Sonsini Goodrich & Rosati.


For the second year, Higgs Fletcher & Mack LLP has provided a $10,000 scholarship to a University of San Diego law student. The scholarship was made possible by contributions from 22 of the firm's attorneys, and given to Mellissa Tell for the 2011-2012 academic year. Tell was awarded the Diversity Scholarship based on her superior academic achievement, test scores, leadership, service, talent and other personal qualities. The Higgs Fletcher & Mack attorneys who participated in funding the scholarship include: Steven Cologne, Loren Freestone, Victoria Fuller, Jo Ann Gambale, Michael Gibson, Jonathan Grissom, Alexis Gutierrez, Susan Hack, Craig Higgs, Margaret Mangin, Susan Mercure, William Miller, John Morrell, Catherine Morrison, Julian Myers, Bruce O'Brien, Kristin Rizzo, Jason Ross, Phillip Samouris, Sarah Schaffer, Sam Sherman and Mark Stender, Rahil Swigart, James Harrigan and Richard Shaw.
Randy C. Frisch is the president and publisher of the San Diego Business Journal. He is licensed to practice law in California, Nevada and Idaho. He can be reached at rfrisch@sdbj.com.