MANUFACTURING: ADVANCED TECHNOLOGY, SERVICES LIFT REVENUE
Cubic Transportation Systems Drives Growth
Monday, February 13, 2012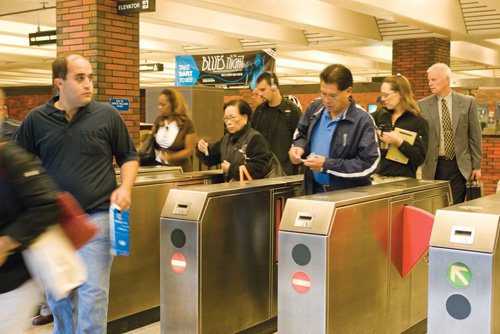 CUBIC CORP.
CEO: Walter J. Zable.
Revenue: $1.28 billion in fiscal year 2011; $1.19 billion in fiscal 2010.
Net income: $85 million in fiscal year 2011; $70.6 million in fiscal 2010.
No. of local employees: About 1,100.
Headquarters: San Diego.
Year founded: 1951.
Stock symbol and exchange: CUB on the New York Stock Exchange.
Company description: Cubic Corp. is the parent company of three major business segments. Cubic Defense Systems is a provider of realistic combat training systems, cyber technologies, asset tracking solutions, and defense electronics. Mission Support Services is a provider of training, operations, maintenance, technical and other support services for U.S. and allied military and security forces. Cubic Transportation Systems is a provider of automated fare collection systems and services for public transit authorities.
Key factors for success: Diversified business with almost equal mix of product and service offerings; dedicated employees with world-class technical and subject matter expertise in their fields; seasoned management team with operational emphasis on building close customer relationships and executing contracts effectively.
San Diego-based Cubic Corp...