Cadence Recalls One Lot of Ofirmev Drug, Citing 'Particulate Matter'
Wednesday, February 8, 2012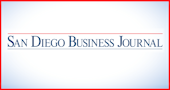 San Diego-based Cadence Pharmaceuticals Inc. on Feb. 7 said its discovery of "an unidentified, visible particle" in a vial of its acetaminophen injection drug Ofirmev sparked a voluntary product recall that led to short-term supply delays.
Cadence noticed the particle during "routine stability testing," the company said.
Ofirmev is an intravenous formulation of acetaminophen to treat pain and fever. The recall applies to Ofirmev lot number V005710, which Cadence distributed to hospitals, wholesalers and distributors beginning in January 2011. The company believes that fewer than 1,000 vials remain in the marketplace.
In a Feb. 7 statement, Cadence said it has notified the U.S. Food and Drug Administration of the recall, and that it has not received any reports of adverse patient events associated with particulate matter in the product. The company referred to the recall as "a precautionary measure."
"We regret that some of our customers experienced short-term supply delays due to our temporary suspension of shipments from the supplier of lot V005710," Scott Byrd, chief commercial officer of Cadence, said, in a statement. "Fortunately, we were successful in our efforts to accelerate shipments of Ofirmev from another supplier, which allowed us to quickly resume normal shipments of the product. We do not anticipate any further supply delays."
Cadence trades on Nasdaq under the symbol CADX. Shares were at $4.27 on the afternoon of Feb. 7, relatively unchanged from the closing price a day earlier.
— Kelly Quigley