REAL ESTATE: AREA'S EXPANSION ADDS TO THE DEMAND FOR HOUSING
North County Developments Aim to Meet Growing Needs
Monday, February 6, 2012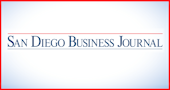 The county Board of Supervisors recently approved plans by Pardee Homes that would bring more than 800 new residential units to an area near Fallbrook, the second large residential project approved for that North County region in the past 12 months.
Builders and county government representatives say the developments reflect demand for new housing expected to be fueled in coming years by growth around the intersection of Interstate 15 and state Route 76. Activity is being spurred in part by North County expansion in the works among institutions such as Palomar College, the Palomar Pomerado health district and Cal State San Marcos.
"This will potentially give more housing choices to people who live in that North County area, but for a long time might have moved to Temecula to find an affordable place," said Jimmy Ayala, a regional community development director with Pardee Homes.
The Build-Up
In January, county supervisors approved plans for Pardee's master-planned development known as Meadowood, which would bring 355 single-family homes and 489 multifamily units, along with trails, open space and a public park to 389 acres near the unincorporated community of Fallbrook.
"We're probably about two years out from breaking ground," Ayala said, adding the project would be built in multiple phases.
The Meadowood decision followed supervisors' approval last May of a mixed-use development in the same vicinity, known as Campus Park, proposed by Passerelle LLC of San Diego and slated to include more than 700 homes with office and other commercial elements.
Passerelle officials have said that project will likely get under way around 2013 and be carried out in multiple phases. The 416-acre Campus Park would have 521 single-family homes, 230 multifamily units, 157,000 square feet of professional office space and 61,200 square feet of commercial space.
County planners are currently reviewing a third large project by another developer near Campus Park, known as Campus Park West, and Palomar College has already started building a northern community college campus extension in the area. County officials note that all of the projects are in a plan area covering the I-15-Route 76 interchange area, created by supervisors in 1987 in anticipation of future development.
"The northeast quadrant of that intersection has been pretty active with developers for a while now," said Devon Muto, chief of advanced planning with the county of San Diego, noting that proposed developments in that quadrant now encompass around 1,030 acres.
"You could see some more development on the west side of the interstate, but generally there isn't a whole lot there that can be built out," Muto said.
Muto said much of the land being targeted for new development was owned several years ago by Hewlett-Packard, which at one time was looking to build a Southern California regional facility, but the project was dropped and the land subsequently sold to the Palomar Community College District and other developers.
Back on Track
Over the past year, other home-builders have announced plans to move forward with North County residential developments that had been delayed by the recession. Multiphase projects now in early planning include Shapell Homes' proposed 600 homes on a site in Carlsbad, and Standard Pacific Homes' planned 700 homes near Escondido.
Ayala said Los Angeles-based Pardee Homes has built numerous developments around San Diego County over the past six decades, including more than 30,000 homes. It currently has four active local communities under development, including two near the state Route 56 corridor in Carmel Valley.
Ayala said some of the recent interest in the North County among developers can be attributed to the fact that the area has more land still available for development than other parts of the county.
According to the county, the Meadowood project includes a proposed eight-acre public park with sports fields and picnic areas, two additional acres of parkland, six miles of interconnected public trails and 122 acres of open space.
Developers would also eventually build a wastewater treatment plant, preserve 49 acres of farmland and reserve approximately 12 acres of land for the Bonsall Union School District, which would buy the land if it decides to build a school there.