Local Firm, Japanese Builder Acquire 28 Housing Communities
Wednesday, February 1, 2012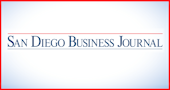 Newland Real Estate Group LLC has teamed with an affiliate of Japan's largest homebuilder to acquire a portfolio of 28 master-planned communities in the United States.
According to a list supplied by a Newland spokeswoman Jan. 30, the portfolio includes three San Diego County communities developed and operated by San Diego-based Newland: 4S Ranch, Merriam Mountains and Torrey Hills.
Terms of the transaction were not disclosed. Newland has formed a joint venture, known as Nash-Newland LLC, with North America Sekisui House LLC, a subsidiary of Osaka-based Sekisui House Ltd.
A statement said the venture has acquired the interests of the California Public Employees Retirement System and American Newland Communities LP in 28 communities, spanning 15 markets in 11 states.
The portfolio includes approximately 16,300 planned single and multifamily residential units on 7,654 developable acres. This is the third joint acquisition made by Newland and the Japanese firm in the last 16 months, the statement said.
-- Lou Hirsh