Spotlight Maker Finishes Year With Loss
Thursday, December 27, 2012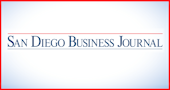 Carlsbad-based Xenonics Holdings Inc. — the maker of high intensity spotlights for military clients as well as high-definition night-vision gear — recently reported that it had a net loss of $2.19 million on revenue of $2.16 million during its most recent fiscal year, which ended Sept. 30.
During the same period one year ago, the company reported a net loss of $92,000 on revenue of $7.18 million.
In its annual report to the Securities and Exchange Commission, Xenonics said it had an accumulated deficit of $25.7 million.
Shares of Xenonics trade over the counter. The stock's ticker symbol is XNNH.
— SDBJ Staff Report