From Fender to Smartphone: Audatex App Tracks Auto Repairs
Wednesday, December 19, 2012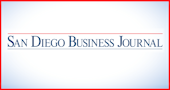 Audatex, a locally based developer of software for use in the automotive insurance industry, recently announced the launch of an iPhone app that allows users to track their collision repair progress using a smartphone.
The app is part of the company's AutoWatch technology, a Web-based repair tracking solution that allows collision repair facilities to post photos and the latest status updates regarding a customer's vehicle to the website, allowing the vehicle owner to track the progress of their repairs online.
The AutoWatch app allows repair facilities to make all the same Web-based updates using only their iPhone. Users can access the status of their collision repair and photos of the process using the app, and can choose to receive updates via Web, text message or email.
The app is available for free to AutoWatch customers in the iPhone App Store. An Android version of the app was launched in July.
Audatex is a wholly owned subsidiary of Solera Holdings Inc.
— SDBJ Staff Report