APPAREL: COMPANY'S ECO-FRIENDLY OFFERINGS LET YOU WEAR THE 'GREEN'
It's Garbage In and Fashion Out With Firm's 'Upcycled' Apparel
Monday, December 17, 2012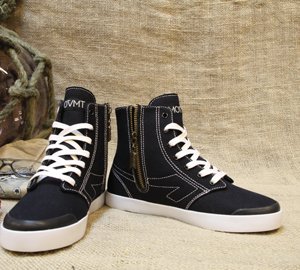 The People's Movement Inc.
CEO: Kevin Flanagan.
Revenue: $300,000 in the eight months it has been on the market.
Net income: Not available– but says it raised about $1 million in 2011 from private and angel investors.
No. of local employees: 5.
Headquarters: Solana Beach.
Year founded: 2011.
Company description: The People's Movement creates eco-friendly shoes and accessories that often are constructed from recycled materials.
Key factors for success: The People's Movement's "upcycled" materials appeal to a socially conscious demographic.
The mess of plastic refuse floating around the beach inspired San Diego surfer Mark Wystrach and two friends to form The People's Movement Inc...