REAL ESTATE: THOUSANDS OF PROPERTIES CHANGE HANDS WITH $16B ARCHSTONE DEAL
Acquisition Boosts Apartment Owners' Local Portfolio
Monday, December 17, 2012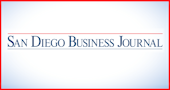 Two of the nation's largest apartment owners, Equity Residential and AvalonBay Communities Inc., are about to significantly boost their national and local footprints, with their recently announced $16 billion purchase of the assets and liabilities of Archstone Enterprise LP.
The apartment properties are being sold off by Archstone's primary stakeholder, New York-based Lehman Brothers Holdings, a successor entity of the defunct investment bank.
Still to be finalized is how the two buyers will divvy up Archstone properties with more than 45,000 apartments nationwide, including 13 complexes in San Diego County. Chicago-based Equity Residential and Virginia-based AvalonBay both already have sizable presences in the local region.
"The Archstone acquisition will expand our portfolio in San Diego, but the deal is not expected to close until the first quarter of next year, so we think it would be premature to discuss specifics before then," Equity Residential Vice President Marty McKenna said in an email.
Local apartment brokerage experts said the Archstone changeover could signal more consolidating and re-positioning ahead in the national and local markets. The San Diego region this year has seen an uptick over 2011 in the number of properties changing hands, although most of the recent transactions involve assets much smaller than the Archstone communities.
Property Swaps Expected
Alejandro Lombrozo, an associate director in the San Diego office of Cushman & Wakefield's multifamily advisory group, said the Archstone deal could signal further ownership changes in coming months, as the larger real estate investment trusts move to concentrate on newer properties in highly desired, primary coastal markets.
For instance, he noted that Equity Residential has already moved to place some of its Arizona apartment communities up for sale, as part of its plans to finance the Archstone deal. In the local region, Equity recently put the 336-apartment Missions at Sunbow in Chula Vista on the market.
"There are probably some things that still need to be ironed out, in terms of how this particular acquisition affects the San Diego market," Lombrozo said of the Archstone transaction.
The obstacle for the biggest investors, however, is that there are relatively few large local properties in prime locations currently up for sale.
"The big REITs would like to expand locally, but there's only so much inventory available," said Chris Zorbas, vice president of investments in the San Diego office of Marcus & Millichap.
More common among REITs in the foreseeable future, he said, will be moves to renovate and upgrade their existing apartment properties, especially in the high-demand coastal neighborhoods where rents are accelerating faster than in the general market, and where the returns on the investments will likely come more quickly.
A large proportion of San Diego County apartments built between 1967 and 1989 now frequently require major renovations, including new kitchens and bathrooms, according to a recent third-quarter report by the brokerage firm Voit Real Estate Services.
Developers Search for Land
Voit said local developers are "scouring the county" in competition for buildable land. Because of continued supply constraints amid rising demand, newly finished apartments have been quickly absorbed into the rental market.
The region's apartment vacancy rate at the end of September was 4.5 percent, about even with the same point a year ago, making it among the nation's tightest apartment markets.
San Diego County apartment property transactions in the first three quarters of 2012 were up 29 percent over the year-ago period, but the dollar volume was on par with 2011. While more apartment assets are selling, the average size of the properties has fallen from 30 units last year to 24 this year.
Voit noted that the region is on track to close more than 300 apartment transactions in 2012, the most since 2008. However, the dollar volume constitutes about one-third the annual value of apartments sold during 2004 and 2005.
The brokerage firm said there is still the potential for a wave of fourth-quarter transactions, as owners rush to close sales ahead of a spike in capital gains taxes expected to take effect Jan. 1 if Bush-era tax cuts are not extended. State and federal changes combined would raise the tax on gains on investment sales from approximately 25 percent to approximately 33.8 percent.