TECH: DEMAND IS FOR SMALLER, MORE EFFICIENT ANTENNAS
Antenna Maker Looks for Ways That 'Less' Can Do More
Monday, December 10, 2012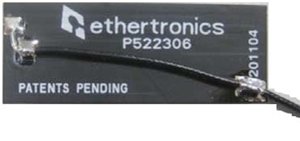 Ethertronics Inc.
CEO: Laurent Desclos.
Revenue: Would not disclose.
Net income: Would not disclose.
No. of local employees: 38.
Headquarters: Sorrento Valley.
Year founded: 2000.
Company description: Ethertronics is a privately held technology company designing innovative antenna and RF system solutions to provide the best connected wireless experience.
Key factors for success: A deep understanding and expertise in antenna and RF system design, coupled with the foresight to understand industry trends that enable the company to deliver an innovative portfolio of solutions to businesses worldwide.
Millions of people love smartphones for their abundance of innovative features...