MEDICINE: SPONGES GET RF TAG TO ENSURE THEY ARE RECOVERED
Surgeons Can Count on Firm's Medical Device
Monday, December 3, 2012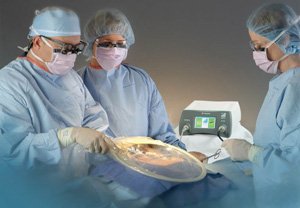 RF SURGICAL SYSTEMS INC.
CEO: Kevin Cosens.
Revenue: Undisclosed.
No. of local employees: 10, with 55 employees in all.
Investors: Split Rock Partners, Menlo Ventures, Stanford University, the founders.
Headquarters: Bellevue, Wash., with research and development in San Diego.
Year founded: 2004.
What makes the company innovative: Offers a fast, new way to detect a foreign object left in the body during surgery.
Key factors for success: Patent portfolio, technical expertise, ability to increase market share, access to the surgical channel.
Bill Blair recalled sitting at a table at a Greenwich Village eatery as his surgeon friend laid out a work-related challenge...