MEDICINE: SYSTEM IS PART OF MINIMALLY INVASIVE PROCEDURE
Invention Gives Spinal Surgeons a New Option
Monday, August 27, 2012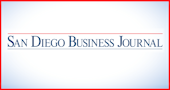 SPINAL ELEMENTS INC.
CEO: Todd Andres.
Revenue: Not disclosed.
No. of local employees: 34.
Investors: Privately funded.
Headquarters: Carlsbad.
Year founded: 2003.
Company description: A spine technology company for spinal surgeons who demand innovative surgical solutions.
Key factors for success: Spinal Elements has built a reputation for being trustworthy, innovative and different and for consistently having innovative solutions for the market's needs.
Spinal Elements Inc...