Elcelyx Plans Clinical Trials With Series B Funds
Friday, August 17, 2012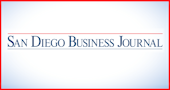 Elcelyx Therapeutics of Carmel Valley plans to use $4 million of a $7 million extended series B private equity financing to advance clinical trials of its two product candidates Lovidia and NewMet.
Original investors Morgenthaler Ventures, Kleiner Perkins Caufield & Byers, and Technology Partners also participated in the extension. Elcelyx will likely access the remaining $3 million in this year's fourth quarter, said Elcelyx spokeswoman Pam Lord.
Founded in 2010, Elcelyx has raised a total of $20 million, including the $4 million.
Elcelyx is developing Lovidia as a weight-loss supplement. Lovidia is not a pharmaceutical agent and therefore does not need FDA approval.
A trial to confirm Lovidia's efficacy is planned to start in early 2013, according to Lord, who said it's likely to demonstrate that it helps people feel fuller when they eat and Elcelyx could potentially begin commercializing it soon afterward.
Elcelyx is also developing NewMet for patients with Type 2 diabetes. NewMet is a new formulation of a generic drug called metformin, which is considered the No. 1 drug for Type 2 diabetes in the United States. Lord said metformin has side effects that limit its use in certain patients, adding that Elcelyx has formulated the drug to avoid going through the body's bloodstream and so it has a better safety profile.
Elcelyx's gut sensory modulators are delivered directly to the gut where they intensify the body's natural food-driven signals that trigger a sense of fullness and facilitate glucose regulation. The company says this targeted approach greatly decreases the presence of the active ingredient in the bloodstream, which dramatically reduces side effects often seen with conventional therapeutics.
NewMet is a pharmaceutical agent that needs to go through regulatory review and is currently in a phase 2 clinical trial. Lord said Elcelyx could also conduct clinical trials to study NewMet for treating obesity.
"The global epidemics of diabetes and obesity compel us to identify novel approaches to these diseases," said Alain Baron, president and CEO of Elcelyx Therapeutics who was formerly chief of R&D at Amylin Pharmaceuticals. "Our premier investors will help us execute our strategy to develop ultra-safe solutions to obesity-related metabolic disorders for both the consumer and pharmaceutical markets."