Mixed-use Broadway Lofts Sold for $19.7M
Wednesday, August 1, 2012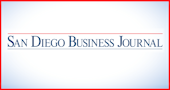 Denver-based AIMCO Properties LLC has purchased the 12-story Broadway Lofts apartment and retail building in downtown San Diego for $19.7 million.
A statement from brokerage firm Colliers International, which handled the transaction, said seller Watt Lofts LLC received "multiple offers" for the mixed-use building at 1007 Fifth Ave.
Broadway Lofts, originally built in 1909 as American National Bank, was converted in 2005 into a state-of-the-art residential loft community over ground-floor retail.
The property includes 84 apartment units totaling 68,076 square feet, with 7,200 square feet of retail space and 4,728 square feet of basement space, the statement said. It is located at the corner of Fifth Avenue and Broadway, in the city's historical core.