CONSTRUCTION: BUILDER SAYS FEATURES GIVE FOLKS ANOTHER REASON TO BUY
Officials: Energy Efficient Systems Save Homeowners Some Green
Monday, April 23, 2012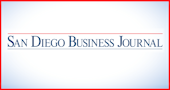 Scot Sandstrom is building new homes in North County with the latest energy efficient heating and cooling systems that may cost a bit more, but are designed to save buyers considerable sums down the road.
The features contained in many of the single family homes built by New Pointe Communities Inc., based in Rancho Bernardo, include state of the art solar panels, the latest insulation materials that permit air-conditioning systems to run more efficiently, and specially tinted windows that greatly reduce heat.
"In this market you have to have some compelling reasons to buy a new home," Sandstrom said. "We think that by demonstrating these green features to buyers, it provides them with another reason for buying our homes."
Sandstrom estimates that the average additional cost for the various green systems ranges from $25,000 to $35,000, but the features stand to generate savings in the form of greatly reduced utility bills that will more than pay for the systems.
"We feel that it is an advantage to buyers who can put all these features into their mortgage, rather than having to do the improvements on their own, and use their cash," he said.
Sandstrom said for homes New Pointe is building without solar panels, the savings over what utility bills would run for a standard home are averaging better than the mid-20 percent range. Homes with the solar panels are doing considerably better. He said one client reported his utility bill for the entire year was less than $300.
Sustainable Building Practices
Nielsen Construction California is another builder that is regularly incorporating green features and design concepts into a host of projects, including schools, offices, health care facilities and animal shelters.
Nielsen Senior Vice President Rebecca Tuggle said including items such as solar generation, higher grade insulation, and renewable materials into many buildings is becoming the norm.
"It's becoming standard. The commercial building industry is moving to adopting more sustainable building practices," Tuggle said. "Not only are federal and state requirements dictating this shift, but our clients are looking for cost savings that come from having these energy savings systems."
One forward-looking client Tuggle would identify only as a regional community college wanted to bring a green sensibility to every aspect of the building. It encompassed such details as designing stairways to take full advantage of natural light sources and ensuring that materials used would not only be long-lasting, but cost effective to maintain, she said.
Some of the more readily accepted green practices that Nielsen employs on projects are working with clients to see what types of energy efficient systems can be included; using locally manufactured materials; recycling unused building materials; using fixtures and systems that reduce water use; and installing low- or no-water landscaping, Tuggle said.
In the past year, more than 80 percent of Nielsen's clients have had some green elements incorporated into the buildings, she said.
Not all improvements resulting in energy savings are so costly that they are out of reach for most homeowners, Tuggle said. In fact, while the initial costs may be high, in the long run, these improvements usually generate cost savings that more than pay for the upfront investments. As more of these elements and materials are used, those costs will naturally decline, making them more affordable.
Training Contractors
Helping to persuade more homeowners, builders and contractors to use green elements in residential improvement projects is the charge of the locally based California Center for Sustainable Energy. The nonprofit entity has a program called Energy Upgrade California that is aimed at residential contractors.
"One of the key parts of the program is training contractors to look at the home as a whole system, as opposed to taking individual measures," said Jack Clark, CCSE's building performance senior manager.
The idea is by doing a whole home assessment, homeowners and contractors have a much better understanding of what type of improvements are needed, and what could have the biggest impact in energy savings, Clark said.
The program provides rebates of up to $4,000, depending on the amount of projected energy savings the upgrades achieve. For example, 20 percent in savings over the unimproved house's energy usage would net about $2,000 in rebates, Clark said.