Without a Port, Global Trade Could Dry Up
Monday, April 16, 2012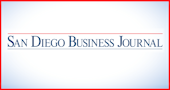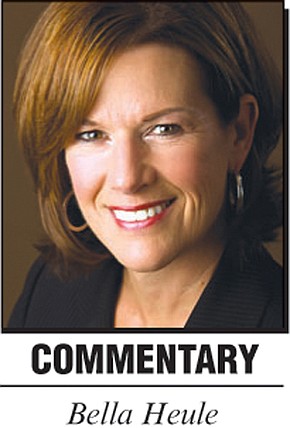 What do you consider absolutely vital infrastructure for world trade — airports, telephones and the Internet?
They are important, but there is also a necessary "liquid asset:" seaports.
Ports are a big deal. They are essential for global commerce. Seaports in San Diego Bay are – and will continue to be — vital regional infrastructure.
About one of every 10 cars in the U.S. comes through our own National City Marine Terminal, where Pasha Automotive just signed a 30-year lease extension.
According to the American Association of Port Authorities, more than 2 billion tons of cargo move through U.S. seaports annually. That represents 99.4 percent of all overseas cargo volume by weight and 64.1 percent by value. Every single day, more than $3.8 billion worth of goods move in and out of our seaports.
To quote the late Senator Everett Dirksen in a different context, "Pretty soon that adds up to real money."
Is it yesterday's goods movement model? No way. In a brilliant white paper titled, "Future Ports Scenarios for 21st Century Port Strategic Planning," Craig H. Allen Sr. makes the point maritime shipping is, "the most flexible, most cost-effective and safest mode of domestic and international freight transportation."
Clearly, world trade would not exist without our seaports. If we truly want to be a global player, the Tenth Avenue Marine Terminal and National City Marine Terminal are not just nice to have, they are must-haves. Giving up any part of one or both would be shooting ourselves in the global-trade foot.
Let's connect the dots.
Vital Trade
World trade is a very big deal statewide, accounting for nearly one-fourth of the state's entire economy, according to the California Association of Port Authorities. Port activities statewide employ more than 500,000 people, and generate about $7 billion in state and local tax revenues annually.
San Diego is a big piece of the California economic pie, accounting for 10.5 percent of the state's merchandise exports, with a total value in 2011 of $18.5 billion. Imports into the San Diego region in 2011 were worth a total of $34 billion. Clearly that is not all maritime cargo, but maritime is an essential part of the import-export equation.
To put it simply, ports are linchpins for global trade, as well as economic engines in their own right.
Remember, cities and regions grew up around ports, not the other way around. San Diego grew and prospered because of its naturally occurring, deepwater port, one of only two in California.
If we reduced our port capacity, thousands more trucks would clog our freeways, increasing emissions. A port is essential infrastructure for our region.
Some say that San Diego's maritime terminals are underperforming, and suggest alternate uses. From a world trade perspective, that would be short-sighted. Yes, we have been in a recession and it has impacted every sector of our economy. But not being positioned for the inevitable recovery would be economic suicide.
Consider that HSBC Holdings estimates that global trade is projected to increase by 7 percent this year.
We can choose to take advantage of that growth — which will require port facilities able to accommodate more tomorrow than they handle today — or we can miss the economic opportunity.
I fully support maintaining our maritime cargo facilities today and tomorrow as irreplaceable infrastructure for world trade, as important contributors to a diversified regional economy, as creators of needed jobs and as a necessity to realize our "opportunity potential" in the global economy.
Bella Heule is president and CEO of the World Trade Center San Diego.