State Supreme Court Rules Employers 'Need Not Ensure That No Work Is Done' on Meal Breaks
Thursday, April 12, 2012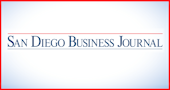 The California Supreme Court decided Thursday employers must provide a meal break, but "need not ensure that no work is done." The long-anticipated decision is important to employers because a contrary decision would have required employers to police their employees during breaks to make sure the breaks were taken and no work was done.
"On the most contentious of these, the nature of an employer's duty to provide meal periods, we conclude an employer's obligation is to relieve its employee of all duty, with the employee thereafter at liberty to use the meal period for whatever purpose he or she desires, but the employer need not ensure that no work is done," the court said.
On the related question concerning when meal periods must be provided, the court concluded a first meal break generally must fall no later than five hours into an employee's shift, but an employer need not schedule meal breaks at five hour intervals throughout the shift.
In a unanimous opinion authored by Associate Justice Kathryn M. Werdegar, the court explained that neither state statutes nor the orders of the Industrial Welfare Commission , IWC, compel an employer to ensure employees cease all work during meal periods. Instead, under state law an employer must provide its employees an uninterrupted 30-minute duty-free period during which the employee is at liberty to come and go as he or she pleases. Absent a statutorily permissible waiver, a meal break must be afforded after no more than five hours of work, and a second meal period provided after no more than 10 hours of work.
On the question of rest periods, the court explained that under the IWC's orders, employees are entitled to 10 minutes of rest for shifts from three and one-half to six hours in length, and to another 10 minutes rest for shifts from six hours to 10 hours in length. Rest periods need not be timed to fall specifically before or after any meal period.
"On the ultimate question of class certification, we review the trial court's ruling for abuse of discretion. In light of the substantial evidence submitted by plaintiffs of defendants' uniform policy, we conclude the trial court properly certified a rest break subclass. On the question of meal break subclass certification, we remand to the trial court for reconsideration. With respect to the third contested subclass, covering allegations that employees were required to work "off-the-clock," no evidence of common policies or means of proof was supplied, and the trial court therefore erred in certifying a subclass.