Executive Profile: Bruce Binkowski
Monday, April 9, 2012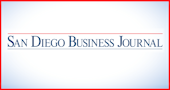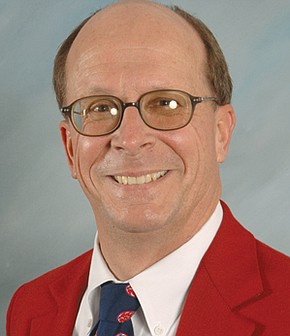 RESUME
Name: Bruce Binkowski.
Company: San Diego Bowl Game Association, organizer of the Bridgepoint Education Holiday Bowl and San Diego County Credit Union Poinsettia Bowl.
Title: Executive director.
No. of employees: Nine.
Year founded: 1978.
What the organization does: The mission of the Bowl Game Association is to generate tourism, exposure, economic benefit and civic pride for San Diego and its residents by presenting the nation's most exciting and entertaining bowl games and Festival of Events.
Education: Bachelor of Arts, history, University of San Diego, 1971.
Birthplace: Philadelphia.
Bruce Binkowski was hired as the first employee of the San Diego Bowl Game Association in 1978 and has served as its executive director since 2001. A graduate of the University of San Diego, Binkowski was known for many years as the "Voice of San Diego."
He worked as a public address announcer for the San Diego Padres, announcing 1,101 consecutive games (1986-1999), San Diego Chargers (1977-1999) and football and basketball for San Diego State University (1980-2000). He also worked as public address announcer for two World Series, two Super Bowls and one Major League Baseball All-Star Game.
He was a morning sportscaster at KSDO/KOGO for 14 years. In the 1970s, Binkowski worked in public relations for two basketball teams, the San Diego Rockets and San Diego Conquistadors, and two hockey teams, the San Diego Gulls and San Diego Mariners. He has been married to his wife, Christina, for 31 years.
PROFESSIONAL PHILOSOPHY
Essential professional philosophy: Enjoy your job.
Best way to keep a competitive edge: Constantly look to improve on past successes.
Guiding principles: Work hard to attain your goals.
Yardsticks of success: Annually having the bowl games provide an economic benefit to the San Diego region.
Goals yet to be achieved: While we have had many successful years with both bowl games and our year-round Festival of Events, the goal is always to make them bigger and better.
JUDGMENT CALLS
Best professional decision: Working with staff and volunteers to create a second bowl game (the Poinsettia Bowl in 2005).
Toughest professional decision: While it was the best decision I ever made — at the time it was difficult — walking away from my side career as a public address announcer and radio sportscaster when I was named executive director of the San Diego Bowl Game Association.
Biggest missed opportunity: Turning down an opportunity out of college to travel the world as a publicity man for the Harlem Globetrotters.
Mentor: Bob Breitbard — he built the Sports Arena and brought professional basketball and hockey to San Diego. He hired me to work for the NBA San Diego Rockets, the Western Hockey League San Diego Gulls in the 1970s — and was instrumental in my hire by the Holiday Bowl in 1978. He was my biggest booster and we were friends for over 40 years.
Word that describes you: Loyal.
TRUE CONFESSIONS
What you like best about your job: Negotiating contracts and maintaining relationships with our bowl partners.
What you like least about your job: Long meetings that don't accomplish anything.
Pet peeves: Too many to list here.
Most important lesson learned: Always be prepared.
Person most interested in meeting: The late Ty Cobb, a baseball Hall of Famer.
Three greatest passions: My wife, Christina, sports and reading.
First choice for a new career: Traveling the world as a roadie with my favorite rock 'n' roll band — the Moody Blues.
PREDILECTIONS
Most influential book: "The Glory of Their Times," by Lawrence Ritter.
Favorite status symbol: Ipad.
Favorite restaurant: Any mom-and-pop coffee shop.
Favorite place for business meetings: My office at Qualcomm Stadium.
Favorite vacation spot: Montana.
Favorite way to spend time: Spending time with my wife, Christina, working around the house, traveling, bike riding, going to movies and enjoying our 6-year-old grandson, Darren.