One Roof Picks Up $3M in Financing
Friday, April 6, 2012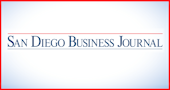 One Roof Energy, a San Diego company that contracts with roofers to install residential solar panels, said April 4 that it secured $3 million in additional financing from Black Coral Capital, a Boston-based private equity firm that previously invested in the firm.
In September, One Roof received $50 million in financing from Black Coral, Hanwha International of South Korea, and a subsidiary of US Bancorp to create One Roof's leasing program. That leasing arrangement allows homeowners to install solar panels on their roofs with little or no down payment. Customers make monthly lease payments on the solar systems owned by One Roof. Those systems reduce monthly electricity bills, the company said.
One Roof said it expects to close a second fund later this year.
— Mike Allen