Qualcomm Approves Quarter-Dollar Dividend
Wednesday, April 4, 2012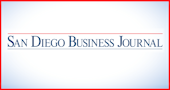 Qualcomm Inc. said April 2 that it approved a quarterly cash dividend of 25 cents per common share, payable June 20 to stockholders of record as of June 1.
Qualcomm announced an increase in its quarterly cash dividend last month from 21.5 cents per share.
The increase means shareholders are receiving double the dividends paid out seven years ago, and 47 percent more than the amount paid three years ago, according to Seeking Alpha, a financial website.
Many public companies increase dividends as a way of rewarding shareholders and in recognition of the cash that the companies have on hand. At the end of its fiscal first quarter, which ended Dec. 25, Qualcomm reported holding about $22 billion in cash and cash equivalents.
Qualcomm is scheduled to report its second quarter results April 18.