MEDICINE: PROBLEMS IN MEDICATION MONITORING SAID TO BE WIDESPREAD
Millennium Labs Leads Effort to Establish Industrywide Code of Ethics
Monday, April 2, 2012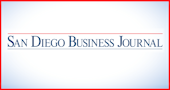 MILLENNIUM LABORATORIES INC.
CEO: James Slattery.
Financial information: Not disclosed.
No. of local employees: 400.
Headquarters: Rancho Bernardo.
Year founded: 2007.
Company description: A clinical diagnostic company that provides health care professionals with services, clinical tools, scientific data and education to personalize pain-treatment plans to improve clinical outcomes and patient safety.
Key factors for success: Focus on providing dependable lab test results. Company is leading efforts to establish industrywide ethical standards for clinical labs providing drug-testing services.
It's like the Wild, Wild West in the pain-medication monitoring industry, say leaders at San Diego-based Millennium Laboratories Inc...