BIOTECH: COMPANY STILL SEEKING FDA APPROVAL
Arena's Obesity Drug Begins Regulatory Review in Europe
Monday, April 2, 2012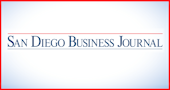 Arena Pharmaceuticals Inc., a clinical-stage drug developer, said recently that the European Medicines Agency has accepted the company's marketing application for its investigational obesity drug lorcaserin.
The milestone event kicks off lorcaserin's regulatory review process in Europe.
Lorcaserin is an entirely new chemical entity that works with the area of the brain that controls both appetite and metabolism.
The drug is intended for weight control in patients who are obese or overweight and have at least one weight-related health condition.
Arena's drug is still pending approval in the U.S.
The U.S. Food and Drug Administration has confirmed that an advisory committee is scheduled to meet May 10 to discuss the New Drug Application for lorcaserin, Arena said.
The FDA has assigned a target decision date of June 27.
"With applications under review for approval in both the United States and European Union, lorcaserin has the potential to provide a new treatment for physicians to help patients lose weight and improve their overall cardiometabolic health," Jack Lief, president and CEO of San Diego-based Arena, said in a statement.
Eisai Inc., a Woodcliff Lake, N.J., pharmaceutical company, has exclusive rights to market and distribute lorcaserin in the U.S.

Eisai and Arena are "working diligently" to prepare for the FDA's advisory committee meeting in May, said Craig M. Audet, Arena's vice president of global regulatory affairs.
Lorcaserin is Arena's most advanced investigational drug candidate, having already gone through two phase 3 clinical trials.