Westfield Group Pours $180M Into Major UTC Mall Renovation
Monday, September 19, 2011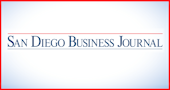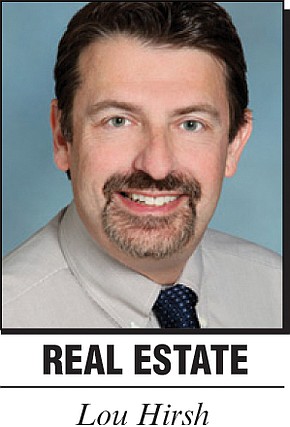 Australia-based Westfield Group, among the world's largest mall operators, has embarked on what one company official says is its biggest investment to date in San Diego County: a $180 million renovation of its Westfield UTC.
The company announced Sept. 8 that by the end of 2012, the nearly 35-year-old mall will be sporting a new 14-screen ArcLight Cinemas luxury movie theater. The movie house will take up much of what is now the long-vacant Robinsons-May building, and will be situated next to a relocated and super-sized version of 24 Hour Fitness.
Tom Tierney, a San Diego regional senior vice president with Westfield, said the mall will be getting a Tender Greens organic restaurant, with other shops and restaurants still to be announced, and more than 70 existing store facades will be updated. Outside the Macy's store, there will be a new children's play area and family lounge.
Soft seating will be installed throughout the property, as the mall sets up new gathering spots around its fire pits, clock tower and other elements. The renovated food court will include a glass enclosure allowing visitors a quieter, more sophisticated eating experience while still taking in a view of the popular community ice rink.
Social areas will have tables designed with a nod to the hundreds of workers in nearby UTC office buildings. "You'll be able to not only meet for lunch but have a business meeting in the fresh air if you want," Tierney said in a recent phone interview. "There will be outlets to plug in your laptops, and you can get free access to Wi-Fi."
Westfield projects its revamp will create 2,400 new jobs, including 1,000 construction jobs and other positions with the mall and its merchants, and generate an additional $1.2 million in annual sales tax collections for the City of San Diego.
The 1,800-seat theater will be the first in San Diego County for Los Angeles-based ArcLight, and the latest glitzy upgrade for local movie-goers after the recent arrival of Mexico-based Cinepolis Luxury Cinemas at Del Mar Highlands Town Center (and later this year in Carlsbad).
ArcLight operates with no commercials, with reserved seating and no late seating after movies have begun. Amenities include extra-wide seats with double armrests, stadium seating, digital projection and full-service concession areas.
Westfield has owned the UTC mall since the late 1990s, and Tierney said the long-term trajectory of the housing and retail markets will ultimately decide when the company moves forward with other multiphase improvements approved by the city several years ago.
Over the course of many years, elements such as housing units and other commercial buildings could take the investment at UTC to around $1 billion.
• • •
Fitness Centers Bulk Up at Malls: That new gym planned at Westfield UTC — to be called 24 Hour Fitness Super-Sport — is part of a $20 million investment that 24 Hour Fitness plans to make in San Diego County during the next two years.
The San Ramon-based company announced Sept. 8 that its current club at 4405 La Jolla Village Drive will be moving to a space within the mall. At more than 45,000 square feet, it will open next year with its own full-sized basketball court, lap pool, towel service and expanded training area, among other elements.
The company is also planning to relocate its club in Oceanside to a spot at Westfield Plaza Camino Real in Carlsbad, formerly occupied by Robinsons-May. That will open in summer 2013, as a 56,000-square-foot Super-Sport club.
It previously announced a summer 2012 debut set for another Super-Sport club at Vista Balboa Center in Kearny Mesa, topping 65,000 square feet as it occupies a former Albertsons store.
Fitness clubs have become key drivers in the filling of U.S. retail vacancies. Citing data from CoStar Group, The Wall Street Journal recently reported that health clubs and gyms accounted for 8.8 percent of new leases signed so far this year by retail chains.
Send commercial real estate and development news of general local interest to Lou Hirsh via email at lhirsh@sdbj.com. He can be reached at 858-277-8904.