Tenants Still Occupy Top Spot in Local Office Real Estate Market
Monday, September 12, 2011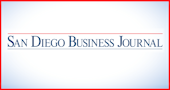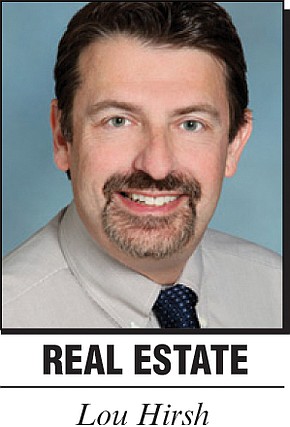 San Diego has a lot of company among U.S. cities when it comes to the recovery of its office real estate market. The worst is apparently behind it, but signs of a rising tide of demand still are not in sight — meaning tenants retain the upper hand.
A new report by the brokerage firm Jones Lang LaSalle includes a tracking of where various metro markets are in their economic cycles, using a quadrant circular gauge — starting with "falling," in the upper-right quadrant and followed clockwise by "bottoming," "rising" and "peaking."
No major U.S. market is deemed peaking or falling at the moment, and only nine are considered rising — a group led by San Francisco, New York City, Pittsburgh and Washington, D.C.
San Diego joins the bulk of cities now situated in a place where they are not yet rising, but generally still riding the bottom. That group also includes Tampa, Fla.; Charlotte, N.C.; Los Angeles, Minneapolis, Atlanta, Chicago, Philadelphia and Seattle.
The report notes that the local submarkets of Del Mar Heights and Rancho Bernardo are experiencing healthy growth in leasing activity, with Del Mar Heights experiencing a 10 percent hike in asking rents during the second quarter. Throughout much of the region, however, free rent and other concessions are still the norm in lease negotiations.
JLL noted that free rent on new local leases and renewals increased, on average, 13 percent since 2010, though vacancy rates and concessions are expected to trend downward starting in early 2012.
"The window is starting to close, especially in the Class A office product, for tenants looking to take advantage of dramatic concessions and free rent," said Bill Fleck, a senior managing director in JLL's San Diego office.
• • •
Urban Centers Primed for Comeback: The road to recovery is by no means a smooth one for cities, especially with lingering uncertainties about the future of local redevelopment funding in California.
But several experts at a national conference held recently in San Diego said the future for core urban areas looks bright if they can mix emerging demographic trends — for instance, young people's preference for denser, pedestrian-friendly neighborhoods — with an array of new job-creating business and cultural elements.
"Our central cities are about to experience a renaissance that hasn't been seen since the 1910s," said Mark Falcone, CEO of Colorado development firm Continuum Partners LLC, during a gathering Sept. 1-2 organized by the Urban Land Institute's San Diego/Tijuana chapter. "The suburbs are going to face some very serious challenges."
Falcone was among several Colorado business leaders and officials, including Gov. John Hickenlooper, as well as mayors from around the country who discussed what can be done to foster innovation-based economies.
Similar to what San Diego is looking to do with the East Village, Denver has built up portions of its downtown with city-backed programs to turn old buildings into art galleries and other cultural spaces.
Duane Roth, CEO of San Diego-based Connect, said the local region has shown the ability to create research and technology hubs related to biotech, telecommunications and the military. The business model, however, must be rethought to grow local talent and to spur the creation of an even more diverse range of products that the world wants to buy, he said.
• • •
Two Local REITs in Office Deal: San Diego-based real estate investment trusts were the buyer and seller in a recent $31 million transaction involving a Los Angeles County office complex.
Pacific Office Properties Trust Inc. purchased the three-building Valencia Corporate Center, with a total of 194,000 square feet and located in the Santa Clarita Valley. The seller was American Assets Trust Inc.
Pacific Office Properties said it will co-own the buildings with New York-based Angelo, Gordon & Co., a privately held investment manager with approximately $23 billion in assets under management. The deal is the latest of several joint ventures that the San Diego REIT has conducted with Angelo.
In a statement issued Aug. 30, American Assets Trust CEO John W. Chamberlain said the sale of the complex "reflects our strategy of recycling capital out of assets in noncore markets into assets located in our core and high-barrier-to-entry markets such as Portland."
Send commercial real estate and development news of general local interest to Lou Hirsh via email at lhirsh@sdbj.com. He can be reached at 858-277-8904.