Guests Will Be Able to Make a Day and a Night of It at Park in 2013
Monday, September 5, 2011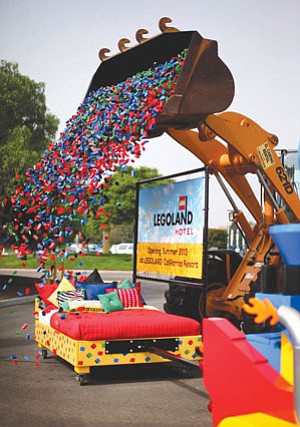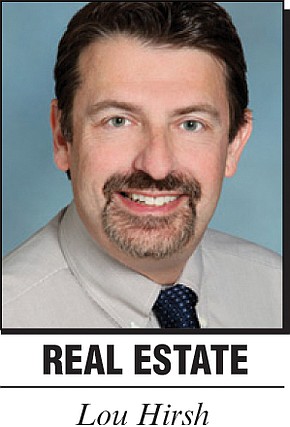 Legoland California has set the date for the opening of its previously announced — and long-planned — hotel that will be built on the grounds of the popular Carlsbad amusement park. Operators announced Aug. 25 that the 250-room, Lego-themed hotel will open in summer of 2013, and construction is expected to begin in October.
The three-story hotel will have a brightly colored Lego-style décor, a pool area and restaurant, and will be built next to the park's main entrance, in an area currently used for bus parking. It will join two existing hotels located nearby on property owned by Legoland — the Sheraton Carlsbad Resort and Spa, and the Grand Pacific Palisades.
General Manager Peter Ronchetti has said the hotel marks the biggest investment the Carlsbad Legoland has made since its 1999 opening. The park's owner, U.K.-based Merlin Entertainments Group, has not divulged the hotel's cost, but the company has added a slew of new attractions at Carlsbad since 2008, including an aquarium, a water park, and its own Star Wars Miniland.
This will be the first Legoland hotel in the United States, though Merlin previously opened one at its Legoland in Denmark in 1991, and has one set to debut in 2012 at its Legoland in England.
The Carlsbad Planning Commission approved Legoland California's request to build its hotel in 2009.
"Once the rest of the proper approvals were attained, we had to consider many factors including economic recovery, before establishing the perfect opening date for this remarkable hotel," Ronchetti said in a statement that followed a news conference at the park. "But now, we are ready to move forward in our development, and I can't wait to bring the Legoland experience to the next level for our guests."
• • •
Construction Activity Continues Recovery: Local builders are still waiting for something resembling a return to the pre-recession days, when housing developments and office towers were springing up throughout San Diego County.
But 2011 is shaping up to be one of consistent recovery for both commercial and residential building — not as robust as five years ago, but better than the past two years.
According to the Construction Industry Research Board, a nonprofit research organization, builders in the first seven months of 2011 took out construction permits worth more than $854 million for residential projects, and $661 million for commercial projects.
Both categories handily topped the same-period totals for both 2009 and 2010. Taken together, however, the overall $1.5 billion in construction activity fell short of the $2 billion seen in 2007 and the $1.6 billion in 2008.
Two caveats are tempering local industry enthusiasm about the recovery: Single-family residential permits this year represent about 100 fewer units than a year ago (although multifamily units are more than double their year-ago levels); and the majority of permit valuation on the commercial side comes from renovations and expansions, rather than new projects.
• • •
Plotting North County's Future: County and city planners are looking to form a cohesive blueprint for long-term North County development.
At an August meeting, the San Diego County Board of Supervisors voted to approve a $34,800 grant that will help launch a new cooperative effort known as Vision North County. The project is being coordinated by a group that includes the San Diego North Economic Development Council, Cal State University San Marcos and the cities of Carlsbad, Escondido, San Marcos and Vista.
Supervisor Bill Horn, who represents North County communities, said the mission is to "intelligently plan" for North County's future.
The grant will help cover the costs for a quality-of-life study in the North County region. Organizers said the project will include a "comprehensive economic development strategy" that cities and unincorporated communities can use in applying for federal and state dollars to build or improve infrastructure.
• • •
Hotel Completes Renovation: La Pensione Hotel, a 68-room, European-style boutique property in downtown San Diego's Little Italy, recently completed a $2 million renovation.
An Aug. 16 statement said major redesigns and updates were done in the West Date Street hotel's lobby, business center, workout facility and conference room. The refurbishing also created a new class of 15 guest rooms called Argento Collection, named for the Italian word for silver, featuring historic artwork.
Send commercial real estate and development news of general local interest to Lou Hirsh via e-mail at lhirsh@sdbj.com. He can be reached at 858-277-8904.