What Would Your Data File 'Say' to the IRS?
Monday, October 24, 2011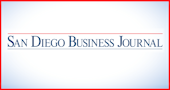 The IRS is interested in your QuickBooks data file so you better be ready.
Earlier this year, the IRS purchased approximately 2000 QuickBooks licenses for use in training agents about Intuit's software. It's not clear if agents were instructed to request a copy of the taxpayer's data file in every case or only at the judgment of the examining agent. While the IRS has authority to request such records, it's my understanding and experience that in the past QuickBooks data files have not been routinely requested.
However, you may be asked to provide a copy of your QuickBooks electronic data file by the IRS. Are you ready to provide this information? Do you know what is in this file? Do you know what tax issues may be raised by simply reading this file?
Section 6 of Rev. Proc. 98-25 states that "the taxpayer must make available to the Service upon request documentation of the business processes that … evidence the authenticity and integrity of the taxpayer's records."
Why should you as a business owner care?
Digging Up the Past
The primary concern with this request is that the data file may contain a complete history of taxpayer transactions including years closed by the statute of limitations. The design of this software allows for access to previous years without restriction. This information may serve to expand the scope of the audit beyond the initial year under examination with a corresponding increase in cost for representation and possibly an increase in back taxes, interest and penalties. Some people, who are well trained in the features of this highly regarded and valuable software, are identifying ways to limit access.
There are other concerns.
Bookkeeping entries may not be clear on their face.
Documentation supporting certain entries may not be readily available.
Undetected errors may surface.
Prior year adjustments initiated by accountants may not have been recorded resulting in differences between the books and the tax return.
Discovery during an audit of such matters will likely now require analysis and explanation.
Upon reading the data file, IRS attention may be drawn to entries due to magnitude, account classification, the transactional matter they purport to represent, unusual adjustments or tax sensitivity. If you can't respond with contemporaneously prepared documentation that clearly explains transactions, it may be a problem.
I recommend that business owners determine if they have inspection ready work papers and available supporting evidence that tracks to all years in the data file. Even if a year is closed by the statute of limitations, entries may have a continuing effect into open years.
The objective is to accurately respond to auditor questions about transactional facts which are correctly recorded in company books and to be able to support your answers with reliable documentation. Erroneous understanding by the auditor at this point could lead to a notice of deficiency that the courts have said is presumptively correct.
What's the message?
Business owners are well advised to determine how routine operational transactions, tax sensitive issues and complex tax law are being applied by internal bookkeepers before receiving an audit notice.
Make certain you are able to provide reliable bank reconciliations, analyses which show that payroll journal amounts agree with amounts posted in QuickBooks, documents providing reasons why amounts are properly expensed and not capitalized, documentation of related party transactions including lending transactions and tracking of entries to the equity section of the balance sheet. This list is not all-inclusive.
The type of operating entity you have may also generate interest upon audit. Single member LLCs and sole proprietorships are both reported on Schedule C to Form 1040. Since this form does not include a balance sheet, this document may not be properly maintained in QuickBooks. Partnerships and S Corporations have other issues that are more likely to surface as data files are examined.
Get in front of this issue by establishing with the help of your CPA sound bookkeeping practices. Remain vigilant about what your financial statements say about your business. Make certain they are reliable and discuss with your CPA the tax positions reported in your tax returns. Be ready for an audit.
The bottom line for business owners regardless of their method of bookkeeping: Know what's in your books.
Gary M. Zweig, of Gary M. Zweig an Accountancy Corp., offers a full range of tax compliance and accounting services. For more information, visit www.
zweigaccounting.com.