HEALTH CARE: M&AS KEEP DJO GLOBAL ON GROWTH FAST TRACK
Diversity Key to Lifting Medical Device Maker's Annual Sales
Monday, October 3, 2011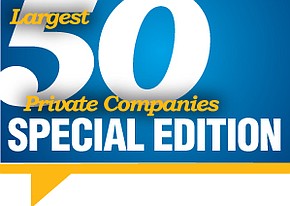 DJO GLOBAL INC.
CEO: Michael P. Mogul.
Revenue: $966 million in 2010; $946 million in 2009.
No. of local employees: 500 (5,000 companywide).
Investors: Blackstone Capital Partners V L.P.
Headquarters: Vista.
Year founded: 1978.
Company description: A global provider of orthopedic devices, with a broad range of products used for rehabilitation, pain management and physical therapy.
Key factors for success: The company expects to see demand for its products rise as life expectancy grows and aging baby boomers seek to remain active longer.
Diversification is the name of the game for Vista-based DJO Global Inc...