Car2go Launches All Electric Rental Fleet
Monday, November 21, 2011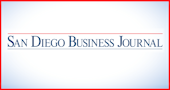 Car2go N.A. LLC rolled out its fleet of 300 tiny, emissions-free Smart cars in San Diego on Nov. 18 as part of an on-demand car sharing service that Mayor Jerry Sanders said will solidify the city's standing as the nation's electric vehicle capital.
The Smart Fortwo Electric Drive cars, made by Car2go parent company Daimler, are available to Car2go members at any time, day or night. Reservations aren't required; rentals cost 35 cents per minute, $12.99 per hour, or $65.99 per day, plus tax.
Through the company's "free-floating" service model, members can use the cars for as long as they like with no commitment to return the vehicle at a given time or place. When they're finished, they just park in a Car2go-designated spot, at nonrestricted meters or on-street in residential neighborhoods within the Car2go operating area.
"This car-sharing program gives San Diegans a clean transportation option and complements walkable lifestyles in our city's urban communities," Mayor Jerry Sanders said in a statement.
Licensed drivers can register to become members at sandiego.car2go.com or at the company's East Village office at 633 Ninth Ave. The membership fee of $35 is currently waived, and each new member gets 30 free minutes of driving time.
Car2go has car-sharing programs in four other cities: Austin, Texas; Vancouver, British Columbia; Hamburg, Germany; and Ulm, Germany — but San Diego is the first all-electric fleet. A second all-electric fleet is planned for Amsterdam.
Nicholas Cole, president and CEO of Austin-based Car2go, said San Diego will serve as a model for other cities around the world that are looking for ways to reduce emissions, alleviate congestion and create a more sustainable environment.
The car-sharing service is meant to complement existing public transportation options by bridging the troublesome gap associated with the first and last mile of a public transit commute, the company said.
— Kelly Quigley