BIOTECH: PROCESS PUTS BODY'S IMMUNE SYSTEM ON HIGH ALERT FOR INTRODUCTION OF THE VIRUS
Vical Secures 3rd Patent for Herpes Vaccine
Monday, May 30, 2011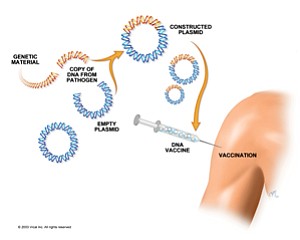 VICAL INC.
CEO: Vijay Samant.
Revenue: $8.7 million in 2010;
$12.7 million in 2009.
Net loss: $30.4 million in 2010; $28.6 million in 2009.
No. of local employees: 115.
Headquarters: Sorrento Valley.
Year founded: 1987.
Stock symbol and exchange: VICL on Nasdaq.
Company description: A biotechnology company that has patented technologies and methods for introducing DNA into the body for vaccines and cancer fighting.
With the award of a third patent for its advances in developing a vaccine for the herpes simplex virus, Vical Inc...