REAL ESTATE: WESTCORE SINKS CAPITAL INTO GLOBAL PORTFOLIO VALUED AT $1.2B
Homegrown Property Investment Business Has Worldly Ambitions
Monday, May 16, 2011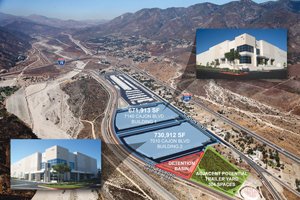 WESTCORE PROPERTIES
Top executives: Marc Brutten, founder and chairman; Don Ankeny, president and CEO.
Financial data: Not disclosed.
No. of local employees: 36.
Headquarters: University Towne Center area of San Diego.
Year founded: 2000.
Company description: Commercial real estate investment firm with global property portfolio of more than $1.2 billion.
UC San Diego graduate Marc Brutten has kept close ties to the local region in his 30-year career in commercial real estate investment...