Bankruptcy Court to Have the Say on Sale of Downtown Hotel
Monday, May 16, 2011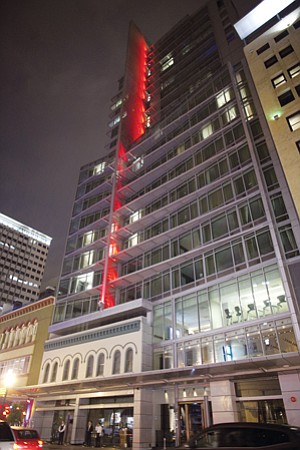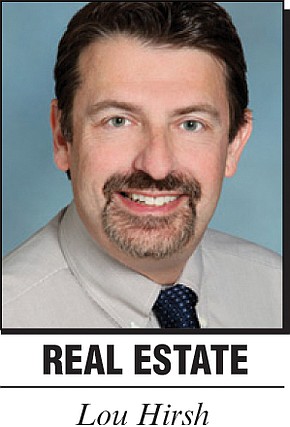 A bankruptcy court on May 25 will hear a motion by the owners of the struggling Se San Diego hotel to sell the property to San Francisco-based Kimpton Hotel & Restaurant Group LLC for $49 million.
According to a late April filing in its Chapter 11 bankruptcy case, Fifth Avenue Partners LLC has asked the court to allow it to sell the 184-room downtown property to Kimpton if no other feasible bids are made.
Fifth Avenue Partners filed for bankruptcy protection last June, after receiving a notice of default from its German-based lender, WestLB AG, which was owed more than $70 million on a construction loan.
Earlier this year, the federal court in Santa Ana granted Fifth Avenue permission to employ the brokerage firm CB Richard Ellis to assist it with a potential sale. In its latest filing, the owners say Kimpton's written offer was the highest of nine they received.
A Kimpton spokeswoman confirmed that the company is what's known in bankruptcy cases as the "stalking horse bidder," identified by Fifth Avenue as its preferred buyer, but declined to comment further while the deal is in progress.
Kimpton operates 55 upscale "boutique" hotels across the U.S., including Hotel Solamar in San Diego's Gaslamp Quarter.
If the court approves the sale of Se San Diego, this would be the second relatively new but financially challenged downtown hotel to change hands this year.
Boston-based investment firm Rockpoint Group recently purchased the 258-room W Hotel, which went into foreclosure last year, for $56 million. Sunstone Hotel Investors Inc. bought that property for $96 million four years ago, but essentially decided to walk away rather than continue making payments on more than $60 million in loans.
• • •
Downtown IDEA Taking Shape: About 50 people recently gathered downtown to discuss what might someday become a lively arts and education district in downtown San Diego's East Village.
Civic groups and developers envision what they are informally calling an IDEA District, with the acronym standing for innovation, design, education and art. Proponents of the concept, including local developers Pete Garcia and David Malmuth, organized a public workshop May 4 at NewSchool of Architecture and Design.
In a statement, the developers said they are working on the concept with government planners, property owners and educational institutions in the area, such as NewSchool and San Diego City College, to help shape future East Village development.
Malmuth, who has spearheaded high-profile urban developments in New York City and Los Angeles featuring entertainment elements, said the East Village has the potential to become a job-creating business hub by taking advantage of educational and design-related entities already nearby. The effect, he said, would be similar to the "clustering" trend already successful in places like Torrey Pines, home to several biotech and healthcare research organizations.
David Hazan of the East Village Association said the community group will partner with Malmuth and Garcia to "liberate" the block bounded by F and G streets and 13th and 14th avenues. The goal is to transform it into a temporary "outdoor laboratory" — a space for exhibitions, idea exchanges, performances, events and casual interaction.
That block is eventually slated to become part of a major open space planned by the city, known as East Village Green. Organizers said the next step is the development of a visioning document incorporating ideas from the workshop, expected to be completed this summer.
• • •
Chula Vista Project Gets a Reboot: San Diego-based Pathfinder Partners LLC has acquired the Eastlake Medical and Professional Center, an office and medical condominium project on Otay Lakes Road in Chula Vista's Eastlake area. 
The project had stalled under a prior developer. Mitch Siegler, senior managing partner at Pathfinder, said his company bought the 68,000-square-foot property at a foreclosure sale in April for $4.6 million.
Siegler said the original borrower defaulted on a $16.3 million loan and was embroiled in litigation with the lender, which was preventing the sale of condos. The project received its occupancy certificate in 2008.
As an all-cash buyer, Siegler said Pathfinder was able to reset the project's cost basis and will offer units starting at $139 per square foot, well below the more than $300 per square foot that the units were marketed for three years ago.
Send commercial real estate and development news of general local interest to Lou Hirsh via e-mail at lhirsh@sdbj.com. He can be reached at 858-277-8904.