BIOTECH: COMPANY SEES OPPORTUNITIES FOR GAINING MARKET SHARE
ResMed's Strengths Help It Deal With Weak Dollar
Monday, May 9, 2011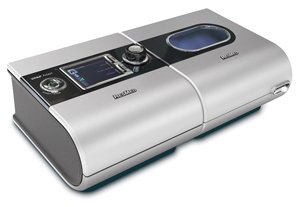 RESMED INC.
Executive Chairman and CEO: Peter C. Farrell.
Revenue: $1 billion in 2010, $920 million in 2009.
Net income or loss: $240 million in 2010 compared with $146 million in 2009.
No. of local employees: 300 local, 3,500 worldwide.
Headquarters: 9001 Spectrum Center Blvd., San Diego.
Year founded: 1989.
Stock exchange and symbol: Nyse: RMD.
Company description: Maker of respiratory devices used in the treatment of sleep-disordered breathing afflictions.
It's enough to keep a CEO awake at night gasping for air...