CONSTRUCTION: IN 2 YEARS, FIRM JUMP-STARTS VENTURES TOTALING $1.5B
Developer's Investments Recharge Stalled Projects
Monday, May 9, 2011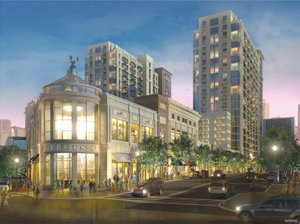 OLIVERMCMILLAN
CEO: Dene Oliver. Financial data: Not disclosed.
No. of local employees: 75.
Investors: Include Oliver and fellow principals James McMillan (chairman), Richard Paul Buss, William Persky, Daniel Nishikawa.
Headquarters: San Diego.
Year founded: 1978.
Company description: Developer specializing in mixed-use projects combining residential and retail elements.
With a combination of scouting, financing and timing, San Diego-based OliverMcMillan has become something akin to the auto club of development firms — jump-starting and driving ahead with commercial projects that stalled under their original developers...