The Bucks Start Here: Needed Capital Comes From Microfinance
Monday, May 9, 2011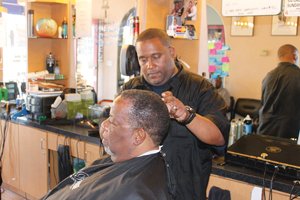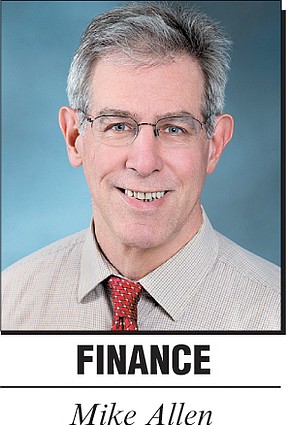 Can a $2,000 loan make a difference?
Mario Lewis, owner of Imperial Barber Shop in Southeast San Diego, will be the first to say "absolutely."
"I couldn't have done it without them," Lewis told an assembly held at the University of San Diego April 28.
The occasion was the third annual San Diego Microfinance Summit, bringing together nonprofit organizations making microloans, some of the recipients of the loans and for-profit providers of capital such as banks.
Lewis and three other entrepreneurs talked about their experiences in seeking and getting the money to help grow their businesses and take them to new levels.
Soon after opening his barber shop in 2006, Lewis realized he needed more chairs to accommodate an unexpected flood of customers. But his bank, where he did business for many years, said no can do.
After hearing about Accion San Diego, Lewis secured a $2,000 loan to purchase three additional chairs and hire more barbers.
In 2008, Lewis expanded his shop by leasing out adjacent space in the building, knocking down a wall, and installing more chairs and other features such as a library.
Just like the hit movie "Barbershop," starring rapper Ice Cube, Lewis has created a community hangout that has become a real information hub, and a place that is making a difference in many young people's lives, he said.
Plus, he's creating jobs. The shop, which started with just him, now has seven workers.
The second loan he got from Accion to do the improvements was for $9,000, and came with an interest rate of 10 percent for 48 months. That may seem high given the going rate for most commercial business loans, but Lewis would likely be unable to get approved from most lenders.
The fact is most banks want to see at least a two year track record, consistent profits and good prospects for growth before they lend.
Though he's clearly been successful, Lewis isn't satisfied with what he's done. Realizing the area has only two barber colleges and a growing need for the service, he plans to open a barber college which could train about 40 students at a time.
While getting the money was essential, the panel of business owners all said big banks could learn some lessons from the micro financiers who helped the owners. Unlike banks, the nonprofits all took the time to really get to know the borrowers and what their business was all about, they said.
Asked for advice on what banks could do better to help small startups, Lewis said just caring enough to meet with him personally was important enough to him that he moved all his money when one local banker did just that.
"It's all about building personal relationships and that's something that banks had (with their customers) a long time ago," he said.
Chi Tran, community development officer at Citibank, said while her bank (and practically all traditional banks) is usually unable to lend to a new startup, it does have connections to micro lenders such as Accion and CDC Small Business Finance Corp., and often makes referrals.
And if the business grows, repays its microloan, and shows evidence of future growth, then Citi will gladly take a look at that type of borrower, Tran said.
• • •
CDC Selected for New SBA Program: CDC Small Business Finance Corp. in San Diego was one of six community lenders nationwide selected by the U.S. Small Business Administration to extend credit through its new Community Advantage product.
The pilot program aims to help smaller businesses that may need more than a microloan (usually up to $50,000) but aren't quite ready to borrow upward of $5 million through the SBA's 7(a) program. The new product has a maximum of $250,000 and is guaranteed by the SBA for up to 85 percent for loans up to $150,000, and 75 percent for those loans greater than $150,000.
Susan Lamping, senior community loan officer at CDC, said the amount provided through the program is important because it covers lower loan amounts that most banks shun because the payoff is minimal.
"A lot of banks don't want to do a loan that's under $100,000, or even under $150,000 for that matter," she said.
• • •
California Community Profit Declines: Escondido-based California Community Bank, with four branches, reported first quarter net income of $169,000 compared with net income of $260,000 for the like quarter of 2010.
The bank cited higher income taxes in the quarter.
Total assets and deposits increased over the year by 1 percent to $238.6 million, and $209.8 million respectively. Gross loans fell 5 percent to $154.4 million.
Cal Community continues to report capital levels that qualify it as a well-capitalized lender, with total risk-based capital at 15.89 percent, above the 10 percent minimum for that designation.
• • •
First PacTrust Profit Rises: Chula Vista-based First PacTrust Bancorp, parent of Pacific Trust Bank, reported first quarter net income of $693,000 compared with $625,000 for the like period of 2010.
The bank that raised $60 million in new capital last year and repaid $19.3 million in federal bank bailout funds continues to grapple with problem assets. At March 31, total nonperforming assets stood at $34 million, up from $26.5 million at the end of last year, and $30 million at March 2010. As a percentage of its total assets of $834.9 million, the problem assets were 4.08 percent, compared with 3.07 percent in December.
Pacific Trust is expanding. It opened an office in La Jolla in the first quarter. It plans to open one in San Marcos in the second quarter and one in Los Angeles by the third quarter. That would bring its total to 11.
Total loans declined to $671 million from $678 million in December, while deposits fell to $634 million from December when it held $646 million.
Capital got better as a result of a private stock placement, with total risk-based ratio at 17.3 percent compared with March 2010 at 13.5 percent.
• • •
Coronado First Net Declines: Coronado First Bank, which is being acquired by Embarcadero Bank, reported first quarter net income of $15,000 down from the like quarter of 2010 when it made $46,000.
Total assets were $83 million, and total deposits were $74 million at March 31, compared with the prior year first quarter when it held $93 million and $84 million respectively in those measures.
The bank cut its foreclosed real estate to zero from $1.7 million at year end. Capital remains high with total risk-based at 15.76 percent.
Send any news about locally based financial institutions to Mike Allen via e-mail at mallen@sdbj.com. He can be reached at 858-277-6359.